Isagenix International Launches Essential Oils Line
August 10, 2018
By Team Business For Home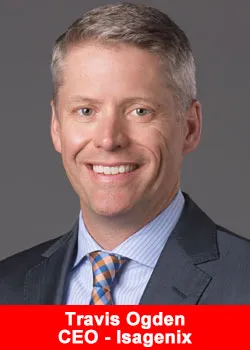 Isagenix International has expanded its product offerings with a line of essential oils designed to help customers meet a range of health and wellness needs, from relieving stress to supporting weight wellness journeys.
The move strengthens the direct selling companys already impressive position in the health and wellness space, allowing it to serve as a one-stop shop for customers who want to complement their exceptional Isagenix nutrition solutions with high-quality essential oils.
The Essence by Isagenix Essential Oil collection launched Aug. 5 to attendees at the companys Global Celebration 2018 event. As an early release on Aug. 6 in the U.S., Puerto Rico, and Canada, customers and independent distributors in those markets can purchase select products. The complete line will debut in the U.S., Puerto Rico, and Canada later in August.
The Essence by Isagenix Essential Oil collection is expected to launch in Australia and New Zealand in September, and the company is pursuing plans to offer it in additional international markets in the future.
The Essence line features 100 percent pure, unadulterated essential oils backed by the companys no-compromise commitment. The line is a natural extension of existing offerings, as Isagenix has harnessed the power of botanicals since its inception in 2002. Essential oils are already used in some of the companys existing products. From plant-based protein to the exceptional properties of adaptogens, Isagenix scientists continuously research ways to grow the companys products and solutions through identifying, extracting, and enhancing the best nature has to offer.
By creating a high-quality collection of essential oils and blends people can feel confident using, Isagenix has taken a significant step forward in our mission to transform lives by freeing them of physical and financial pain,'
said Isagenix Chief Executive Officer Travis Ogden.
We can better meet the needs of our many existing customers who were already using essential oils as well as tap into a new customer base: the current oil users who can now enjoy our oils while also being introduced to our full line of transformational products and solutions. We look forward to welcoming those new customers into the Isagenix family.'
Essential oils are a key health and wellness tool. According to a Grand View Research report published in February 2018, the global essential oils market size was valued at US$6.63 billion in 2016 and is expected to grow at a compound annual growth rate of 9.7 percent during the forecast period of 2014 to 2024. Many Isagenix customers are part of that growth trend, as the companys own research shows 65 percent of its customers have used essential oils during the past six months.
The Essence by Isagenix Essential Oil collection includes six single oils, four blends, a carrier oil, and a diffuser. The single oils are lavender, lemon, eucalyptus, frankincense, tea tree, and peppermint. Each oil delivers specific health and wellness benefits. The four blends were formulated specifically to complement the Isagenix nutritional systems, providing an even greater health and wellness benefit.
The essential oil blends are DefenseShieldâ"¢, a daily immune support blend; Airwayâ"¢, a mix of aromatic botanicals that provide a positive breathing experience; Contentâ"¢, a satiety blend that can enhance the feelings of satisfaction; and TumBlissâ"¢, a support for digestive health and comfort.' 
Isagenix Chief Science Officer Robert Kay, Ph.D., said the Essence by Isagenix Essential Oil collection will resonate with customers because the company skillfully married science and nature to create the most effective oils possible and then demystified how to use those oils.
Our solutions-based approach helps customers identify which oil meets their needs so they can choose the best one for their situation, enjoy using it, and reap the maximum benefit possible,'
Kay said.
Isagenix recommends three ways to use its oils: apply to the skin by combining them with the Isagenix Coconut Application Oil; diffuse them into the air with the Isagenix Cool Mist Diffuser; or ingest them as directed by adding one drop of oil to 8 fluid ounces of liquid, such as an IsaLeanâ"¢ Shake.*
While consumers can purchase the products directly from Isagenix, the company recommends they order through independent distributors. Customers who sign up through an independent distributor and purchase an annual membership are eligible to receive the best pricing '" known as preferred customer pricing '" as well as peer-to-peer support. For preferred customers in the U.S. and Puerto Rico, single oils start at $9.99. Preferred customer pricing for the blends ranges from $17.99 to $28.99, while the carrier oil is $11.99. The diffuser is $44.99 for preferred customers. Oils are also available in beautifully packaged collections perfect for gift-giving.
In addition to debuting a new product category at Global Celebration, Isagenix also showcased its new branding at the event. As the company prepares to reach the billion-dollar revenue mark, it has evolved its brand to position for anticipated future growth and to best connect with existing and new customers in todays health and wellness marketplace. The update includes a new brand architecture as well as design elements including a fresh color palette, logo, and packaging design.
To learn more about the Essence by Isagenix Essential Oil collection, visit the product page. To learn more about Isagenix, visit our newsroom at Isagenix.com, like us on Facebook at Facebook.com/Isagenix, and follow us on Twitter and Instagram at @Isagenix.
About Isagenix International
Established in 2002, Isagenix provides systems for weight wellness, energy, performance, healthy aging, and wealth creation. With nearly 600,000 customers worldwide and more than 100 life-changing products, packs, and systems globally, the company is committed to producing Solutions to Transform Livesâ"¢.
Since its inception in 2002, Isagenix has generated $6 billion in cumulative global sales through a network of independent distributors in the U.S., Canada, Puerto Rico, Hong Kong, Australia, New Zealand, Taiwan, Mexico, Singapore, Malaysia, Colombia, Indonesia, the United Kingdom, Ireland, the Netherlands, Belgium, and Spain.
Isagenix is a privately owned company with headquarters in Gilbert, Arizona. For more information, visit Isagenix.com.