Nerium International Announces Major Rank Advancements
August 22, 2018
By Team Business For Home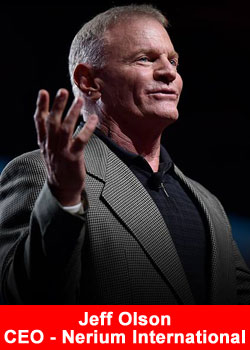 Global relationship marketing company Nerium International is thrilled to congratulate Nerium Brand Partners on major rank advancements in their career in the past two months.
This group of Brand Partners took major steps forward in building their independent business.
Each of these Independent Brand Partners come from different backgrounds, but what they all have in common is a strong work ethic, a willingness to grow as a leader and a heart for helping others.

Each of them consistently embodies Neriums mission of Making People Better,'
said Neriums President Bo Short.
At the companys first global conference in July, Nerium announced several new sales tools, programs, and products to help Brand Partners succeed.
This year at Get Real, we launched the Nerium Edge program, a product sampling system, a new Success From Home magazine, and multiple sales incentives including the ability to earn a trip to the Bahamas. All of these tools were strategically built to equip our valued Brand Partners to succeed in each of their respective markets,'
said Short.
Our recent global Get Real Conference was a huge success. We were able to celebrate the accomplishments of our Brand Partners from all over the world, as well as set the vision for where we are headed as a company with new training, tools and products,'
said Neriums Founder and CEO Jeff Olson.
Nerium International is proud to announce the following rank advancements:
New 4-star National Marketing Directors
Samantha and Paul Wyatt
Jennifer and Jody Elston
New 3-star National Marketing Director
Puya Ghandian
New 1-star National Marketing Directors
Mary-Beth and Bradley Owen
Kristin and Bryan Southwick
Song Ju
New National Marketing Directors
Rachael Verdel
Allison Webb
Nici and Chuck Woodyard
About Nerium International
Based in Addison, TX, Nerium International is a global relationship marketing company with age-fighting products crafted from cutting-edge research and science. Founded in 2011, Nerium International has shattered industry sales records while developing a strong customer base in North American, Latin American, Asia-Pacific and European markets.
This unprecedented success has allowed Nerium International to generate $1.5 billion in cumulative sales in six years. Nerium International was recognized for its historic growth by ranking No. 1 on the 2015 Inc. 500 List of fastest-growing private U.S. companies in consumer products and services and No. 12 in overall, as well as No. 38 on the 2016 Direct Selling News Global 100 List.
Led by an executive leadership team with vast domestic and international experience, Nerium International is committed to providing an excellent product line based in real science and providing its Independent Brand Partners with a life-changing and outstanding business opportunity through relationship marketing.
For more information, please visit www.nerium.com