The Primerica Foundation Awards Miami Bridge Youth & Family Services With $20,000 Grant
August 23, 2018
By Nicole Dunkley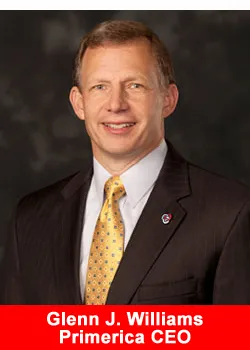 Miami Bridge Youth & Family Services has received a $20,000 Primerica Foundation grant in support of its non-residential, family crisis intervention counseling program.
Miami Bridges First Stop for Families Program works with approximately 400 youth and their families each year. Funded by the Florida Network Youth & Family Services, Inc., through the State of Florida Department of Juvenile Justice, along with the United Way and local foundations, this program is designed to provide services to help families stay together.
It diverts children from having to utilize emergency shelter services by providing short-term family crisis intervention assistance. The organizations seasoned social work staff understands the frustrations that drive wedges between children and families.
Miami Bridge is far more than just an emergency shelter,' stated Dorcas Wilcox, CEO of Miami Bridge Youth & Family Services, Inc. Our community-based programs, like First Stop for Families, are designed to open lines of communication in times of crisis and stress, we help families develop new solutions and approaches to overcome conflicts.'
The Primerica Foundation is the charitable arm of Primerica, Inc., the Georgia-based financial services company. The Primerica Foundation gives funding support to programs that meet critical needs of families, and in turn, build stronger communities. Since its establishment in 2010, the Foundation has positively impacted the lives of tens of thousands of individuals.
Primerica is deeply committed to improving the communities in which we live and work,' said Glenn Williams, Primericas CEO. Through targeted charitable giving, our Foundation helps strengthen and support families in their time of need. We applaud the exceptional work done by Miami Bridge and are proud to support this worthwhile organization.'
Miami Bridges non-residential/community behavioral services help local families, at-risk LGBTQ youth, and even truant students in the Miami-Dade County Public Schools system by making free counseling, case management and mentoring services readily available to them. Annually, Miami Bridge shelters more than 500 children and teens, providing over 10,000 care days for those individuals, as well as counseling to more than 550 families with children ages 6-17. The nonprofits efforts have resulted in 75 percent of youth reporting self-improvement or exhibiting a decrease in risky behaviors.
About Primerica, Inc.
Primerica, Inc., headquartered in Duluth, GA, is a leading distributor of financial products to middle income families in North America. Primerica representatives educate their clients about how to better prepare for a more secure financial future by assessing their needs and providing appropriate solutions through term life insurance, which the company underwrites, and mutual funds, annuities and other financial products, which are distributed primarily on behalf of third parties. The Company insured approximately 5 million lives and had over 2 million client investment accounts at December 31, 2017. Primerica stock is included in the S&P MidCap 400 and the Russell 2000 stock indices and is traded on The New York Stock Exchange under the symbol PRI.'