WorldVentures Bootcamp Training Events Attended By 11,000 Reps
August 1, 2018
By Team Business For Home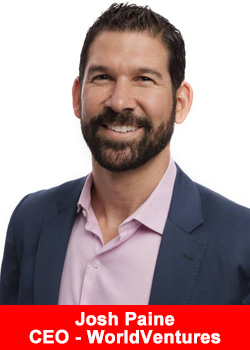 WorldVenturesâ"¢, the leading direct seller of global travel and leisure club memberships, held BootCamp training events over the past two months for its Independent Representatives in Europe, Australia, Asia and the United States.
Each BootCamp brought WorldVentures Reps together, delivering incomparable business and leadership training. In addition to providing training for Reps, WorldVentures events positively impact local communities through increased hotel, dining and activity spending, as well as one-day volunteer events with the WorldVentures Foundationâ"¢ and partner organizations to create positive change for children and families around the world.
Participants stayed on an average of three nights to attend BootCamp, with the following positive economic* and community contributions in each event location:
Europe
Location: Bucharest, Romania
Attendees: 2,782
Average spend per person, per day: 513 lei (around US$129)
Overall financial contribution: around 5.7 million lei (around US$1.4 million)
Volunteers: 125
Partner organization: Asociatia Action
Activity details: Volunteers teamed up at a local orphanage for cleaning, light yardwork and painting to create a bright, beautiful space for the children to spend their time.
Australia
Location: Gold Coast, Australia
Attendees: 760
Average spend per person, per day: AU$821 (around US$610)
Overall financial contribution: around AU$2.5 million (around US$1.85 million)Volunteers: 45
Partner organization: Police-Citizens Youth Club
Activity details: Volunteers tackled light landscaping, general maintenance and painting of the club to make the facility a more beautiful place for children to learn and play.
Asia
Location: Hong Kong
Attendees: 3,074
Average spend per person, per day: HK$1,072 (around US$137)
Overall financial contribution: around HK$13.2 million (around US$1.7 million)Volunteers: 30
Partner organizations: Hands On Hong Kong and Soap Cycling
Activity details: Volunteers helped prepare donated soap for distribution to underprivileged families and schools in disadvantaged communities and quake-affected areas in Southeast Asia.
United States
Location: Charlotte, North Carolina
Attendees: 5,304
Average spend per person, per day: US$218
Overall financial contribution: around US$4.6 million
Volunteers: 100
Partner organization: Boys & Girls Clubs of Greater Charlotte
Activity details: Volunteers split among three area clubs to host "summer fun fests" for the kids. Every summer, Boys & Girls Clubs all over the country open their doors to provide a fun, safe place for children to spend their day under adult supervision.
"All our training events, including BootCamp, are extremely impactful to the personal and professional development of our Reps and the economic viability of our host cities,"
said Chief Executive Officer Josh Paine. "We try to leave each location we visit in better condition than when we arrived, lifting communities wherever we go.'WorldVentures next training series, A View from the Edge, kicks off in South Africa in September.
The most powerful and entertaining event of the year, the View is a unique personal and professional development experience that merges theatrical performance and training. Tickets are on sale now.
*Average spend per person, per day, and overall financial impact obtained by averaging daily costs and the number of event attendees. All data according to www.budgetyourtrip.com.
About WorldVentures
WorldVentures is a privately held company based in Plano, Texas, that sells travel and lifestyle community memberships providing a diverse set of products and experiences. The companys goal is to help Independent Representatives, DreamTripsâ"¢ Members and employees achieve more fun, freedom and fulfillment in their lives. WorldVentures uses the direct sales model to go to market with active Representatives and members worldwide. For more information, visit WorldVentures.com. Follow on Twitter Josh Paine and Wayne Nugent.
About WorldVentures Foundation
WorldVentures Foundation is a U.S. 501(c)3 nonprofit organization with a mission to create positive change in the lives of children all over the world. The foundation supports sustainable programs that promote childrens health, happiness, safety and development. Represented by the Heart to Serve logo and tagline, the foundations mission is accomplished through four main ways: VolunTours, Volunteer Days, Dream Courtsâ"¢ and fundraising. Learn more at WorldVenturesFoundation.org.