Mōdere Has Been Awarded A Utility Patent For Its Anti-Aging System
October 3, 2018
By Team Business For Home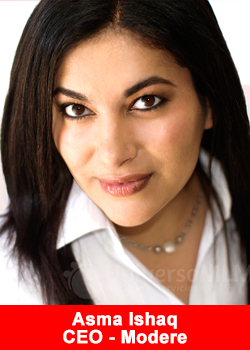 Modere is proud to announce that its revolutionary two-part anti-aging system, Modere I/D, has been awarded a utility patent.
A true breakthrough in the science of clean, conscious personal care, Modere I/D uses plant-based active ingredients in its newly patented two-part system consisting of Infusion and Defense.
The first step—Infusion—is a purifying gel mask that features proprietary Ox3™, an advanced compound that carries oxygen directly to the surface of skin, instantly releasing oxygen bubbles to awaken skin on contact.
This allows the rare, skin-renewing botanicals to take action. Award-winning snow algae, recognized by Frost & Sullivan as best European skin care ingredient innovation in 2014, imparts moisture-retention and age-defying benefits. Summer snowflake bulb reduces the appearance of wrinkles to rejuvenate and improve skin texture. Skin is awakened, revived and primed to receive additional benefits.
The second step—Defense—follows Infusion to protect revived skin and secure its healthy appearance. Formulated with EcoSkin® Pre-Probiotic Complex, Defense delivers pre- and probiotics to support skin's natural renewing properties, promoting the appearance of a hydrated and smooth complexion.
Dandelion root reduces the effects of airborne pollutants while our Superbotanical Complex, including 15 plant extracts and concentrates, assists in defending and nourishing skin, forming a protective barrier to environmental factors that may accelerate the appearance of fine lines and wrinkles.
A wildly popular product, Modere I/D has maintained its position among the company's top selling skincare products worldwide for the past 18 months. It has driven sales in North America as the #1 seller for the past eight months, leading the pack as #1 in Southeast Asia for the past 18 months, alternating between the #1 and #2 spots in Europe, and holding strong among the top 3 in Australia and Japan for the last year and a half.
"We applied for this patent nearly two years ago, in August 2016—proof that the U.S. patent office does not hand out patents lightly. We are delighted that after such rigorous examination, Modere I/D has passed their scrutiny and been recognized for its excellence with this patent,"
remarked Asma Ishaq, CEO of Modere.
The U.S. Patent and Trademark Office issued Modere I/D Patent No. 9,925,137 on March 27, 2018.
About Mōdere
Modere  offers a category-leading portfolio of live clean lifestyle essentials including beauty and personal care, health and wellness, and household products that are equal parts safe, high-performing, and beautifully designed.
At Modere, we create more than just products; we create meaningful experiences. We believe modern health involves live clean: pure nutrition, a clean environment and safe ingredients across all products: consumable, topical and household. Modere brings a holistic approach to well-being, and its products reflect a commitment to excellence and innovation with tested formulas proven around the globe for 30 years.
Modere is headquartered in Springville, Utah. The Company is a proud supporter of Vitamin Angels®.