Nerium International Expands Customer Program Into New Global Markets
October 30, 2018
By Team Business For Home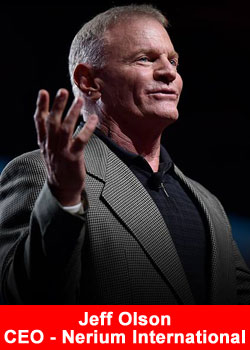 Global relationship marketing company Nerium International announces a new Global Customer Program that will give consumers the opportunity to buy the company's transformative products in new international markets.
Since the company's launch in August 2011, Nerium International has developed a breakthrough line of exclusive age-fighting skincare and wellness products that are currently sold in 13 countries around the world, including the United States, Canada, Mexico, Colombia, Australia, New Zealand, Switzerland, Austria, Germany, Hong Kong, Japan, South Korea and Singapore.
"It is wonderful to know that the rest of the world loves our products as much as we do. The overwhelming response from world markets wanting access to Nerium's incredible product technology is very gratifying to our corporate team and our remarkable Brand Partners,"
said Nerium's President, Bo Short.
The fast-growing company has broken sales records while building consumer fans around the world, with increasing demand to sell its products in more global markets. Customers in the Philippines, United Kingdom, Sweden and several other countries in Europe will soon be able to purchase Nerium products.
"Our Brand Partners' efforts have lead the way for this global expansion. We are honored to serve these additional markets, so they can experience real science and real results with our anti-aging product portfolio,"
said Short.
Participating markets were prioritized and selected based largely on geography and proximity to proven existing markets. Nerium anticipates opening other Global Customer Program markets as circumstances dictate. Products will be sold through the company's Brand Partners on a not-for-resale basis and shipped directly to the customer's home.
About Nerium International
Based in Addison, TX, Nerium International is a global relationship marketing company with age-fighting products crafted from cutting-edge research and science. Founded in 2011, Nerium International has shattered industry sales records while developing a strong customer base in North American, Latin American, Asia-Pacific and European markets.
This unprecedented success has allowed Nerium International to generate $1.5 billion in cumulative sales in six years. Nerium International was recognized for its historic growth by ranking No. 1 on the 2015 Inc. 500 List of fastest-growing private U.S. companies in consumer products and services and No. 12 in overall, as well as No. 38 on the 2016 Direct Selling News Global 100 List.
Led by an executive leadership team with vast domestic and international experience, Nerium International is committed to providing an excellent product line based in real science and providing its Independent Brand Partners with a life-changing and outstanding business opportunity through relationship marketing.
For more information, please visit www.nerium.com