Valentus – Significant Growth Over The Summer
October 25, 2018
By Team Business For Home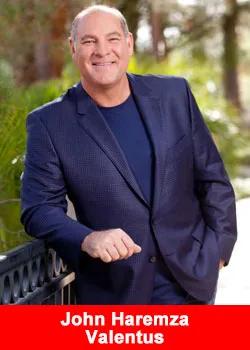 When I asked John Haremza how business was, he answered that:
"Valentus has seen significant growth over the summer and he believes sales have more than doubled since May".  
Imagine this. A guy from a very small, rural town in Minnesota, with a high school education and a severe learning disability is embarking on a four country European tour to Spain, Denmark, United Kingdom and Kazakhstan.
As John told me.
"Before network marketing I could not have found these countries on a map.  This industry has taken me around the world, but this will be my biggest and longest trip. This trip speaks volumes about the life changing power of network marketing".
I asked John what he felt made this all possible.  His answer was "focus".  His focus has been on what's possible, on critical activities and on timing.
Valentus is on track, growing nicely and our international market is just part of our amazing story.  But, what a part!
Terri Recknor, our Director of International will be meeting me in United Kingdom and coming to Kazakhstan.  We will be doing meetings and spending time from October 25 to November 13 with key leaders in Spain, Denmark, United Kingdom and Kazakhstan.
John stated:
For sure I know that I will be carrying a welcome message from our leader and founder Dave Jordan.  He is that 6thundefinable, element called "heart" and it is that "heart" that makes Valentus such an incredible opportunity for everyone of us.
About Valentus
In Latin, the word Valentus means prevail, defined as proving to be superior in strength, power, and influence. Recognizing that, we could n0t have picked a more fitting name for a company that strives to be the example in an industry that deserves a leader to follow.
Since day one, our focus, our passion, and our commitment have been to create a company, a product line, and an opportunity built on a foundation of integrity.
From creating significant levels of income, to building strong networks, healthy long-lasting relationships, making new friends, participating in activities you never even knew existed, having the time to do the things you love with the people you love to be with, VALENTUS can help you PREVAIL in ALL of your goals! For more information please visit www.valentus.com