World Technology Announces Corporate Name Change To HELO Corp
October 31, 2018
By Team Business For Home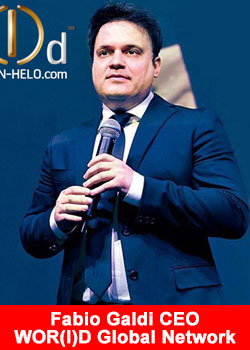 WCOR TRADES UNDER NEW TICKER SYMBOL "HLOC" EFFECTIVE OCTOBER 31, 2018
World Technology Corp. (OTC: HLOC) (the "Company"), a leading developer of Helo wearable devices embedded with Life Sensing Technology and dedicated to improving wellness worldwide, announced approval from the Financial Industry Regulatory Authority ("FINRA") of the Company's corporate action request changing its name to Helo Corp.
FINRA also approved a change of its ticker symbol to "HLOC" with an effective date at the open of the market on October 31, 2018..
About Helo Corp.
We are a technology, wearable device and data company with an open platform enabling the conversion of wearer data into actionable wearer information. We embed our Life Sensing Technology into our innovative, connected, Helo wearable devices.
Our Life Sensing Technology uses state-of-the-art sensors, enhanced signal processing and algorithms to collect and process specific data from our device wearers. Our database contains extensive multi-ethnic, biometric and vital sign data that not only informs our in-house development but also has the potential to develop into a diverse and rich resource for wellness and health-related data mining, and third party software application development.
We continuously gather data from our wearers in an effort to build an anonymized database that may enable our partners to determine new insights, identify new trends generated from our wearer data and offer our wearers information-based solutions based on our platform.
For further information, please visit www.helocorp.com