ACN Consolidates and Streamlines Key Websites
November 7, 2018
By Nicole Dunkley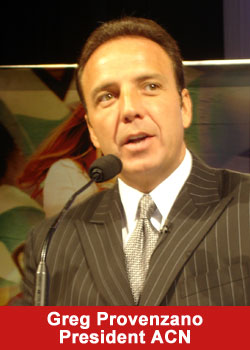 ACN Inc., a global direct-selling leader, recently announced that they  have consolidated two crucial websites that its Independent Business Owners (IBOs) depend on daily. Along with the implementation of the ACN Compass App, this new website is designed to streamline the way its IBOs do business.
"We didn't get to our 26th year by not seeking out opportunities to grow and increase efficiencies," ACN President and Co-Founder Greg Provenzano said. "We're constantly reviewing the entire process of doing business. If there are ways to make running an ACN business more efficient, we'll find it. This website consolidation will give our IBOs a more professional and impressive online presence than ever before."
This website merger involves two sites: IBO storefronts and personal distributor sites, once available only to subscribers. IBOs used their storefront websites to acquire customers for essential home services, such as wireless, high-speed Internet, and energy.
Personal distributor sites were designed to pique interest in the ACN Opportunity. Going forward, IBOs will have one, centralized website that can be used for acquiring customers and sharing the ACN business opportunity with prospects. Additionally, the new site features a mobile-responsive, modern design, creating a better user experience.
All IBOs will receive a website as part of enrollment, for no additional charge. It's one of many tools ACN provides it's IBOs to help build their businesses, carrying on the company's mantra of IBOs "being in business for themselves but not by themselves."
Additionally, ACN's corporate website which previously resided on acninc.com now resides on acn.com – making it even easier for users to find ACN online.
About ACN. Inc.
Founded in 1993, ACN is the world's largest direct seller of telecommunications, energy and other essential services for residential and business customers. ACN provides the services people need and use every day, including phone service, wireless, energy, merchant services, television, security, and automation and High-Speed Internet. ACN operates in 26 countries, with offices in North America, Latin America, Columbia, Europe, Asia, and the Pacific. For information on ACN's home-based business opportunity, visit acninc.com.