ARIIX CEO Fred Cooper Appointed as Honorary Professor At Top Chinese University
November 9, 2018
By Team Business For Home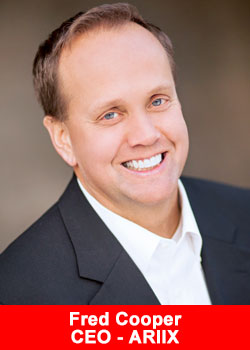 International Business Icon Dr. Fred Cooper Appointed as Consultant for Chinese Think Tank CAITEC and Honorary Professor at Top Chinese University
-Acknowledgment Underscores Support for Chinese Economy and Young and Emerging Entrepreneurs-
In a move that underscores the strength of his intellect and elite international business expertise, the University of International Business and Economics (UIBE) in Beijing, China, bestowed ARIIX CEO and Founder Fred Cooper, Ph.D., an honorary professorship in its master's degree graduation ceremony on September 19, 2018. In conjunction with this honor, Dr. Cooper was also invited to be a consultant to the Chinese Academy of International Trade and Economic Cooperation (CAITEC).
CAITEC is an inter-disciplinary research institution that works with the Ministry of Commerce (MOFCOM) of China to further the country's economic goals and initiatives.
"China wants the world of trade to be globally connected again like it was in the Silk Road days, and they have invited Dr. Cooper to be part of this initiative,"
said ARIIX President and Founder Mark Wilson. "They're looking for experts from all around the world to participate in discussions and help solve problems they perceive will arise, and Dr. Cooper's dedication to China, his business acumen, intelligence andexperience make him a qualified consultant."
As one of only 40 American recipients of an honorary professorship at UIBE since its inception, and the only American recipient in 2018, Dr. Cooper is countedamong an elite group of international leaders that includes a Nobel Memorial Prize winner, a United Nations official, and the President of BMW China Automotive Trading Ltd. Dr. Cooper received the UIBE honorary professorship and CAITEC consulting appointment based on his business acumen, character andintegrity.
"I am incredibly honored to provide input to CAITEC alongside so many other outstanding individuals,"
said Dr. Cooper.
"I have the utmost respect for the Chinese culture and their strength in economics, engineering and financing. In addition, China's young adults are some of the finest in the world in their preparation to lead out in the next generation of innovation and business. I look forward to contributing towards UIBE's financial aid program and the university's future research alongside my consultation at CAITEC."
Dr.Cooper's background as a professor at the University of Utah and a global entrepreneur with a strong track record supporting business growth in China (and worldwide) are some of the specific reasons for his selection this year, as well as his selection as keynotespeaker for the graduation event.
ABOUT UIBE
The University of International Business and Economics is a national public research university established in 1951 and specializing in economics, finance, management, law andforeign languages. According to the Academic Ranking of World Universities, whose research covers all 31 divisions in China, 22 provinces, 4municipalities and5autonomous regions, excluding military and art academy, UIBE is ranked 28 of 600 Best Chinese Universities.
ABOUT ARIIX
ARIIX is an international opportunity company that creates efficacious, toxin-free products developed through collaboration with world-renowned experts and marketed through independent representatives. The ARIIX opportunity and brands are available in Australia, Canada, Greater China including Hong Kong SAR and Taiwan, Japan, Kazakhstan, Mexico, the Netherlands, UK, France, Belgium, Ireland, Russia, South Korea and the United States. For more information, please visit www.ariix.com or call 1-855-GO-ARIIX.