Forever Living Products Invests AED $7.5 Million In UAE As Part of Middle East Expansion Plan
November 6, 2018
By Nicole Dunkley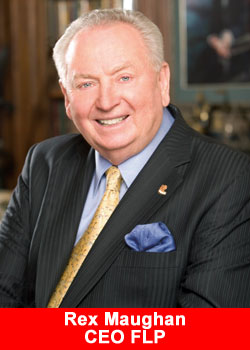 Forever Living Products International, the largest grower, manufacturer and distributor of Aloe Vera products in the world, continues to infuse large capital investments into the Middle East as part of its expansion bid to secure a stronger and more solid market foothold in the regional nutraceuticals sector.
In line with its aggressive expansion approach, the company injected AED 7.5 million in the UAE this year alone to build its new product centers after making the country the main headquarters of its key regional operations.
The UAE and other major markets in the Middle East have been providing Forever Living with exponential growth opportunities. During the first half of 2018, the company witnessed substantial revenue increase from its operations in the UAE, the Kingdom of Saudi Arabia and Oman.
The jump was posted after the company's Global Rally event in the country attended by H.H. Sheikh Hamdan bin Mohammed bin Rashid Al Maktoum, Crown Prince of Dubai. In 2017, Forever Living experienced a whopping 109 per cent sales growth in KSA, followed by Kuwait (57 percent); Jordan (50 percent); UAE (49 percent); and Oman (42 percent).
Furthermore, Middle Eastern states led by the UAE ranked 8th in terms of global financial performance among 160 countries where Forever Living currently operates in. Japan landed first in the top 10 countries where the company recorded the highest sales, with France and India taking the second and third places, respectively. South Africa, Germany, the United Kingdom, Italy, Scandinavia, and Malaysia completed the list.
Khaled Khayati, Country Manager & Director of Operations for Forever Living Products Middle East said: "Forever Living Products Middle East has been climbing year-on-year since its first trading in 1999. In 2017 alone, it achieved a 57 percent sales growth as of July of that year. So far, this 2018, Forever Living Products Middle East already experienced high record sales in the region, which resulted in the increase of recruitment by 95 percent.  Given its exceptional financial performance in the region, Forever Living Products International witnessed the outstanding potential of the Middle East in terms of growing its business here."
In the UAE, Forever Living is managing product centers in Dubai, Abu Dhabi, and Sharjah. The four-story product center in the prestigious Sheikh Zayed Road in Dubai, which opened in February 2018, serves as its regional headquarters. The construction of the building cost AED 7 million. The company has inaugurated a number of new branches this year to serve its growing number of clients.
Its recently opened branch in the UAE is located on the highway of Al Nahda Street opposite to Sahara Center in Sharjah. The cost of developing the new center reached AED 500,000. Elsewhere in the region, its other new product centers are located in Ibri and Salalah in Oman; Irbid in Jordan; Bahrain; and Lebanon.
"Today, Forever Living Products Middle East is operating in eight countries, with a total of 16 branches. Forever Living Products Middle East also has a market presence in Kuwait apart from the UAE; KSA (Riyadh, Jeddah, Al Khobar, Al Ahsaa); Oman (Muscat, Salalah, Ibri); Bahrain; Jordan (Amman, Irbid) and Lebanon. Forever Living Products Middle East is proud to disclose the opening of a branch in Egypt as well. In the near future, Forever Living Products Middle East will announce additional expansions to better serve our customers and spread the opportunity of Forever." Khayati added.
Forever Living products are registered with the Public Health and Safety Department of Dubai Municipality. It has already started the registration process with the Ministry of Health with some of their products have already been accredited. The company aims to get the remaining products approved by the end of 2018.
About Forever Living Products
Forever Living Products was founded in 1978 on a little more than dreams and hard work. It was designed to help anyone who wanted to attain a better future, Better health, more wealth, and a secure future.
More than 30 years later, Forever Living is a multi-billion dollar company with a presence in over 150 countries. We manufacture and sell dozens of exclusive, beneficial wellness products based on one of nature's purest gifts – aloe vera. Our unique business opportunity compensates people like you for sharing our products with others.
Over 9.5 million Forever Business Owners' (FBO) worldwide have discovered the power of Forever Living's once-in-a-lifetime opportunity. Millions of people are enjoying more fulfilling, healthier, and wealthier lives, thanks to a small business that began with only a dream.