Modere Announces Craig J. Colyar As New General Manager of North America
November 6, 2018
By Nicole Dunkley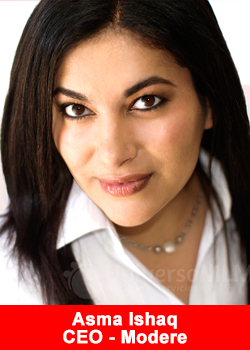 Modere recently today announced Craig J. Colyar as the company's new General Manager of North America. Colyar replaces Justin Serra, who was appointed to Senior VP of Global Sales & Marketing in April of this year.
"We are delighted to welcome Craig to Modere. After an extensive review of top-level candidates for our North American GM over these past few months, we are confident we have selected an outstanding individual for this important position."
"Craig brings 18 valuable years of experience in sales and operations to this leadership role. He has served 14 of those years in high-level management roles, overseeing regional and global sales and operations for several top-performing and fast-growing companies," said Asma Ishaq, Chief Executive Officer of Modere.
"Our North American market continues to accelerate, and Craig is exactly the right person to manage and enhance its continuing growth." The US and Canadian markets that Colyar will be leading currently boast a combined 24.6% growth, measured quarter over quarter.
In 2000, Colyar began his career working in regional operations and sales for Tahitian Noni International, Morinda, Inc. in Mexico City. From there, he advanced to Managing Director of Global Sales for the company in 2007, where he developed and supervised the rollout of domestic and international sales plans and initiatives that substantially increased revenue and growth, oversaw the company's member support division of 150 employees, and directed a robust global distributor recognition program.
In 2013, Colyar combined his love for sports, outdoor activities, and fitness with his business talents to co-found Method 5 Fitness, LLC, and in 2015 he went on to become Executive Director of Sales for another fitness company, Beachbody, LLC. At Beachbody, Colyar headed sales for the Eastern Area of the United States, overseeing the training and mentoring of 150,000 independent coaches, sales operational costs approaching $1M, and $34M in monthly revenue.
"I am thrilled to join a company with such a clear mission and strong commitment to excellence." said Colyar. "I'm impressed by Modere's performance and the leadership it is demonstrating within the industry. It's an honor to become a part of their stellar global team and serve their customers and independent sales force in North America. I truly believe our best days are ahead of us, and am excited for the opportunity to contribute to the further success of the company at such a pivotal time!"
About Modere 
Modere  offers a category-leading portfolio of live clean lifestyle essentials including beauty and personal care, health and wellness, and household products that are equal parts safe, high-performing and scientifically designed. We believe modern health involves pure nutrition, a clean environment and safe ingredients across all our product categories.
Modere brings a holistic, live clean approach to well-being, and our products reflect a commitment to excellence and innovation with tested formulas proven around the globe. The recipient of multiple third-party validations, our line includes products that are EPA Safer Choice-approved, EWG Verified™, NSF Certified and gray-water safe. The company is a proud supporter of Vitamin Angels®.