ARIIX Acquires Australia-based ENVY Jewellery
December 4, 2018
By Team Business For Home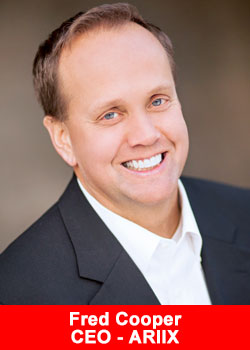 ARIIX, an international opportunity company that promotes healthy, toxin-free living, has welcomed the addition of ENVY Jewellery to its growing portfolio of product offerings.
This is a first-of-its-kind merger in the industry, between a traditional model MLM and a party plan model MLM. The industry-first innovation will bring together two thriving companies and offer the potential to increase the Australia market by as much as 50%.
"We couldn't be happier to have ENVY Jewellery join our team," says Dr. Fred Cooper, ARIIX CEO and Founder. "Our market in Australia continues to grow, and with the acquisition of a company like ENVY, we will certainly experience growth in ways that we haven't before."
ENVY has more than 35 years of experience in jewelry design and sales, combining the best of what direct selling has to offer with a stunning collection of affordable fine jewelry, available exclusively through independent consultants at in-home parties with friends, one-on-one or online.

 ABOUT ARIIX
ARIIX is an international opportunity company that creates efficacious, toxin-free products developed through collaboration with world-renowned experts and marketed through independent representatives.
The ARIIX opportunity and brands are available in Australia, Canada, Greater China including Hong Kong SAR and Taiwan, Japan, Kazakhstan, Mexico, the Netherlands, UK, France, Belgium, Ireland, Russia, South Korea and the United States.
For more information, please visit ariix.com or call 1-855-GO-ARIIX.
ABOUT ENVY
ENVY is a social shopping jewelry company that boasts designers with over 35 years of experience, devoted to producing beautiful, stylish jewelry crafted to the highest possible standards. The company stands behind its quality with a 365-day warranty and easy returns and exchanges. ENVY is passionate about helping people live life on their own terms. For more information, go to envyjewellery.com.au or call +61-1300-734-520.