Chris And Sherry Tillman Achieve Diamond Rank With Valentus
December 14, 2018
By Team Business For Home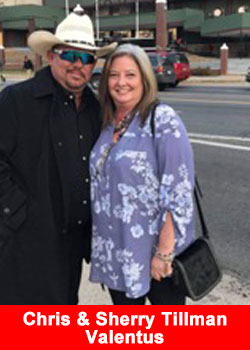 Chris Tillman was, sitting peacefully in his deer stand in Arkansas, USA last November 2017, playing Candy Crush with his friend, when my phone blew up with calls and texts from Paula Jones.
She told me in emphatic tones to answer my phone, so I did.  There I was trying to whisper but Paula Jones was on fire. She was excited, and she made me promise to watch her video.  I watched it and before it was finished, I was on the phone telling her to, "Sign me up as a Ruby".
Looking back, within 2 weeks, even before our product arrived, we had made $8,000.  By the end of the month we were Emeralds and now the company is paying for our 2018 Denali truck.
Now as Diamonds we look forward to sharing our amazing product and our amazing compensation plan and achieving more Ranks with the fastest growing team in network marketing. It is exciting to meet new friends across the world.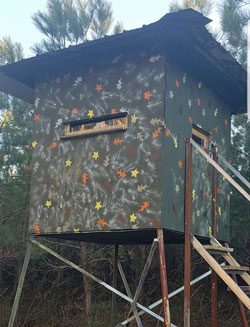 We were involved with another network marketing company about 15 years ago and we tasted some success but when we started our company 'Tilco Construction' we put MLM on the back shelf.  Several companies approached us over the years but many of them had been around for years and with others we just did not feel comfortable marketing their product.
As Chris says, "We live in the sticks, in a small town in Jefferson.  Even including a few hound dogs its still a small town. If this 'Ole Country Boy and Girl can do it, you can to.  In fact, if you'd like to work with me and Sherry we're wide open. But here's the deal … do it now, don't wait for tomorrow.  You can live better tomorrow if you get started today".
About Valentus
In Latin, the word "Valentus" means "prevail," defined as proving to be superior in strength, power, and influence. Recognizing that, we couldn?t have picked a more fitting name for a company that strives to be the example in an industry that deserves a leader to follow.
Since day one, our focus, our passion, and our commitment have been to create a company, a product line, and an opportunity built on a foundation of integrity.
From creating significant levels of income, to building strong networks, healthy long-lasting relationships, making new friends, participating in activities you never even knew existed, having the time to do the things you love with the people you love to be with, VALENTUS can help you PREVAIL in ALL of your goals! For more information please visit www.valentus.com