ARIIX Announces Founders Club Profit Sharing
February 26, 2019
By Team Business For Home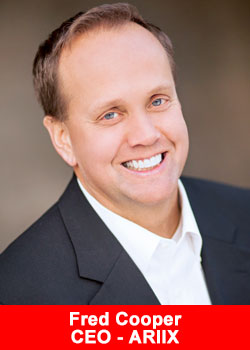 ARIIX, a unique and disruptive international opportunity company, is proud to announce its inaugural profit-sharing payment to the ARIIX Founders Club.
The 20 Founders Club members, representing markets throughout the world, recently received more than 5% of the profits from operations of the company.
In 2018, ARIIX achieved a record $220 million in annual revenue and another record year of profits. Each year, the company sets aside a portion of profits to share with its Founders Club members, the most significant and influential leaders in their respective markets.
The ARIIX Founders Club is an industry first, granting rights and benefits to members equal to the owners of the company. Founders Club members are widely recognized for their unparalleled contributions to the mission of the company and are exemplary in their efforts to transform the industry and improve the lives of thousands of ARIIX independent representatives around the world.
"When we founded ARIIX eight years ago, our intent was to disrupt the age-old traditions of network marketing and shift the emphasis back toward sales leadership and top influencers. 
We are creating an environment where our business partners are exactly that: partners. With the industry's most lucrative compensation plan, we underscore this partnership with a share of the profits that our leaders enabled through their extraordinary efforts.
We are pleased to recognize and honor this mutually rewarding relationship with our commitment to our Founders Club members,"
said Jeff Yates, Chief Financial Officer and Founder.
The Founders Club is the pinnacle of success at ARIIX. The rights and benefits bestowed to Founders Club members include an official vote in the operation of the compensation plan, the ability to overturn contract terminations, final decision-making for Representative compliance matters, and participation in the sharing of profits for their market, alongside the owners.
Every ARIIX Representative has an equal opportunity to become an ARIIX Founders Club member.
ABOUT ARIIX
ARIIX is an international opportunity company that creates efficacious, toxin-free products developed through collaboration with world-renowned experts and marketed through independent representatives.
The ARIIX opportunity and brands are available in Australia, Canada, Greater China including Hong Kong SAR and Taiwan, Japan, Kazakhstan, Mexico, the Netherlands, UK, France, Belgium, Ireland, Israel, Russia, South Korea and the United States. For more information, please visit ariix.com or call 1-855-GO-ARIIX.