bmôr Global Appoints Rick James As Master Distributor
February 9, 2019
By Team Business For Home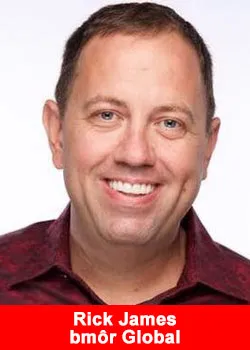 bmôr Global Master Distributor Rick James has made his way to the top of several Network Marketing companies generating millions of dollars in sales and commissions.
In his earlier career, Rick started off as a general laborer with one of the nation's largest utility construction companies. Being the ambitious go-getter he is, Rick eventually worked his way up to high-level positions. Although the income was good, he was so busy making a living, he wasn't able to actually LIVE his life.
It was this disillusionment that prompted Rick to attend his first network marketing meeting in 2012. He was immediately taken in by the excitement and enthusiasm he witnessed at the event.
Hearing the testimonials of average people who were transforming their lives and taking back their freedom inspired Rick and he felt that,
"If they can do it, then so can I."
From that point on, he was "all in" and his career in Multi- Level Marketing was born! Rick loves the freedom of time and the unlimited income potential Network Marketing affords him. No longer does he have to trade time for money. The days of working 60 plus hours a week are a thing of the past. He now can call his own shots and work when and how he chooses.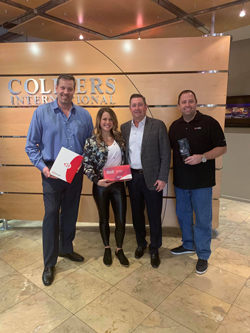 After many successful years of being a top earner at other MLM companies, Rick decided to join the ranks of bmôr global because he admired the integrity and heart of the company. Over the years he witnessed unethical practices with some other well- known organizations, and he wanted something different.
He wanted to be part of an organization where his contributions could make a difference.
He felt that the corporate leadership at bmôr cared as much for the people as they did about the "bottom line". He could see their vision and wanted to help build the bmôr dynasty.
Rick attributes his success in MLM to inspiring and motivating people to be the best versions of themselves.
He feels the way to accomplish that is to "Give to others what you don't expect to receive back", in that regard you will be rewarded in unexpected ways.
He also finds it extremely gratifying to show other people how they too can improve the quality of their lives and strive to BE MORE.
About bmôr global
bmôr creates a compelling opportunity for people looking for a healthy, vital life, surrounded by like-minded community. Launched Summer 2018, the company produces health and beauty products including its Elevate™ Nitric Oxide Booster and Super Resveratrol Antioxidant, URBRU Uniquely Roasted and Patented organic coffee, and the OREVE line of anti-aging skincare products.
bmôr currently operates in the U.S. and Costa Rica, with teams launching in Vietnam, Hong Kong and Mexico. For more information please visit www.bmorglobal.com