How Do We Keep Poll Voting Honest?
February 1, 2019
By Team Business For Home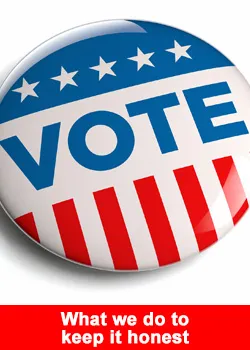 When 10,000 + enthusiastic distributors are voting within 36 hours for their favorite company in a poll we often get the above question, and people wonder if it is real traffic.
In short: It's real traffic and we keep voting honest 🙂 
In Asia, South America as Central Europe there are very large motivated teams, with maybe less buying power than distributors in the western world, however with very big commitment. Companies conventions up to 50,000 attendees. Try to achieve those numbers in Europe 🙂
Our software developers have spend countless hours in the development of an new App v 7.1 with advanced technology to keep voting honest:
We log the IP address.
We log some other undisclosed stuff.
We prevent to vote a second time if somebody delete the app and try to vote again.
We have "Human Intelligence" in place.
We check regular if voters have a relation with the company they voted for.
A few clowns have tried in the past to manipulate voting, however we have discovered and block those attempts. The new app is pretty smart.
What developers make, others might be able to break, but we have the tools in place to keep voting honest.
If you ask you mother in law to vote for your company we might not discover that 🙂 however large scale manipulation, if any, will be discovered and blocked, and we ban the fraud 🙂
For those who wonder what we do with the log files?
Nothing.
After the poll ends we delete them 🙂