Neora Japan Announces Appointment Of New General Manager
February 11, 2019
By Team Business For Home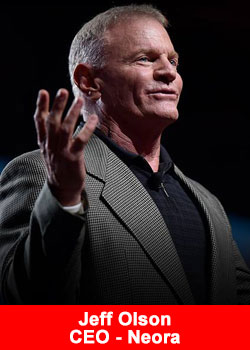 Neora Japan, a leading provider of science-based rejuvenating skincare and wellness products, recently announced the appointment of Motoshige Karino as General Manager.
Karino joins Neora, formerly Nerium International, as the Texas-based direct-sales leader is in the process of a historic rebranding.
With more than two decades of sales management and direct sales experience, Neora believes Karino's addition to the team will move Neora Japan into the next growth phase in the Japanese market. Before joining Neora Japan, Karino served as the General Manager for Axxion Corporation Co., Ltd and Zija Japan as well as Country Manager for Forever Green.
"We are excited to have Motoshige Karino on board as General Manager at Neora Japan,"
says Brad Wayment, Neora President, Global Markets.
"Given his extensive experience in the direct selling industry, we are confident his leadership will provide excellent support for our Brand Partners' success. We are committed to supporting our amazing Brand Partners in Japan and believe in the tremendous growth potential in this market."
Since its inception in 2011, Neora has achieved a record-setting $1.5 billion in cumulative sales and has been recognized for its historic growth garnering the top ranking on the 2015 Inc. 500list of fastest-growing private U.S. companies in consumer products and services.
In less than a decade after the initial launch in the United States, the direct-selling leader has expanded globally launching markets in Latin America, Asia-Pacific and Europe. Since opening in Japan in 2016, the company has worked hard to expand the business in the Japanese market.
"I'm very happy to join Neora and I'm so excited to work with our wonderful Brand Partners and corporate teams,"
Karino says.
"I'm really looking forward to being a part of Neora's continued success in Japan."
Under new leadership, Neora Japan expects to continue meeting customers' needs as well as furthering the success of Brand Partners in the Japanese market.
About Neora
Based in Addison, TX, Neora is a global relationship marketing company with age-fighting products crafted from cutting-edge research and science. Founded in 2011 as Nerium International, Neora has shattered industry sales records while developing a strong customer base in North American, Latin American, Asia-Pacific and European markets.
Neora is committed to providing an excellent product line based in real science and providing its Independent Brand Partners with a life-changing and outstanding business opportunity through relationship marketing.
For more information, please visit: www.neora.com