Nu Skin Expands To Peru
February 27, 2019
By Team Business For Home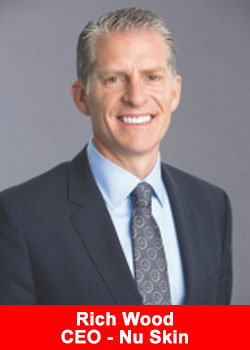 Nu Skin Enterprises, Inc. today announced plans to open in Peru, expanding the company's presence in Latin America. Peru will begin operations on March 7, 2019, with a grand opening event in Lima, Peru.
"Nu Skin's business in Latin America has seen incredible growth over the past year as our products and business opportunity continue to improve lives throughout the region,"
said Tyler Whitehead, West Region president.
"Peru is a well-established market for direct selling, and we have seen great anticipation from potential customers and sales leaders there.

We are committed to investing in Peru as a new market and are confident in a successful future."
Nu Skin will offer a selection of its most popular personal care products at launch with plans to introduce additional products over the coming months. A list of the innovative Nu Skin products available in Peru at launch and information on the grand opening can be found here.
"For 35 years, Nu Skin has grown around the world by providing customers innovative products deeply rooted in science and technology and building a strong partnership with our sales leaders to help them succeed with a rewarding business opportunity.
Providing our empowering products and opportunity to the people of Peru is the latest milestone in our growth initiatives and an exciting new chapter of Nu Skin's global operations,"
adds Ryan Napierski, president.
About Nu Skin Enterprises, Inc.
Founded more than 30 years ago, Nu Skin Enterprises, Inc. develops and distributes innovative consumer products, offering a comprehensive line of premium-quality beauty and wellness solutions.
The company builds upon its scientific expertise in both skin care and nutrition to continually develop innovative product brands that include the Nu Skin® personal care brand, the Pharmanex® nutrition brand, and most recently, the ageLOC® anti-aging brand. The ageLOC brand has generated a loyal following for such products as the ageLOC LumiSpa skin cleansing and treatment device, ageLOC Youth nutritional supplement, the ageLOC Me® customized skin care system, as well as the ageLOC TR90® weight management and body shaping system.
Nu Skin sells its products through a global network of sales leaders in Asia, the Americas, Europe, Africaand the Pacific. As a long-standing member of direct selling associations globally, Nu Skin is committed to the industry's consumer guidelines that protect and support those who sell and purchase its products through the direct selling channel. Nu Skin is also traded on the New York Stock Exchange under the symbol "NUS."
More information is available at nuskin.com.