TruVision Health $100 Million In Sales Moves To New HQ
February 3, 2019
By Team Business For Home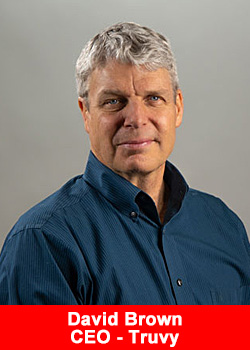 TruVision Health has now outgrown their third office space in four years and has expanded into a larger building in Draper, Utah, USA.
Now settled into their new home and as the newest resident in The Exchange at 140th Business Development, TruVision Health is proud to host their grand opening on February 8th, 2019.
"We're really excited about the growth of TruVision Health. This move is long overdue for a company of our size and we feel very fortunate to have partnered with the Wadsworth Development Group who helped us get squared away in the heart of a booming city.

This big, beautiful building will be the future home of the TruVision Health family for many years to come."
says Shawn Gibson, Co-Founder of TruVision Health
TruVision Health first launched in 2014 while utilizing a small attic-like space as their "office". Quickly outgrowing that space as they began hiring on employees outside of the founders, they expanded into a 400 sq. foot basement level office building.
This building was "perfect", they said… for about seven months. After purchasing several desks from the nearby Ikea and cramming them into this modestly small office space, they quickly realized they've outgrown home number two.
Moving just down the street in December 2015, they were able to (more than) double their office space to a whopping 900 sq. feet. It is here that they began experiencing the true pains of exponential growth.
Remaining in this office for three short years, TruVision Health grew from 20 employees to 80 employees and reached up over 100 Million Dollars in annual revenue (2018).
During this time TruVision Health expanded into neighboring buildings as space became available but there just wasn't enough. It was time to move, yet again.
With just over four years of business, tons growth and expansion, and a whole lot of love, TruVision Health hopes to have found a long-term home in the heart of Draper, Utah.
About TruVision Health
TruVision Health is becoming the global leader in premium health products. Beginning with the companies flag ship products designed to support and maintain healthy blood chemistry, TruVision Health is committed to designing cutting edge products that are effective. TruVision is becoming a world leader for premium health products.
To participate in TruVisions global product sampling experience please send an email to support(at)truvisionhealth(dot)com and you will be connected with a local Associate in your area.
For those living in the United States and wanting to learn more about TruVision Healths full line of products visit TruVisionhealth.com.
Recommended Distributors Truvy