4,400 Attendees At WorldVentures Event in Spain
March 19, 2019
By Team Business For Home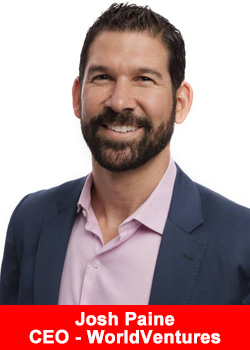 WorldVentures™, the leading direct seller of global travel and leisure club memberships, drew more than 4,400 attendees to Momentum, a major training event in Barcelona, Spain from March 1-3, 2019.
Momentum brings WorldVentures Independent Representatives together from key markets around the world to build business and leadership skills and boost team collaboration while celebrating strength and diversity.
"A sold-out training event, like the one we just held in Barcelona, empowers attendees to tap into their own potential, identify their strengths, set strategic goals, pursue excellence, lead with confidence and build a business they're passionate about,"
WorldVentures CEO Josh Paine said.
"Together we're inspiring more people to align their actions with their purpose and to create value in everything they do."
In addition to providing incomparable training for Representatives, WorldVentures events positively impact local economies through increased hotel, dining and activity spending. Momentum's 4,426 attendees stayed an average of three nights for the event.
According to Budget Your Trip, visitors to Barcelona spend approximately US$132 per person, per day, making an overall financial contribution of more than US$1,752,696 to the economy in Barcelona during the weekend of the event.
About WorldVentures
WorldVentures Holdings LLC is a privately held company based in Plano, Texas, an affiliate of WorldVentures Marketing that sells travel and lifestyle community memberships providing a diverse set of products and experiences.
The company's goal is to help Independent Representatives, DreamTrips Members and employees achieve more fun, freedom and fulfillment in their lives. WorldVentures uses the direct sales model to go to market with active Representatives and members worldwide.
For more information, visit worldventures.com.