Barb Miller Aims To Achieve Master Affiliate Rank With MyDailyChoice
March 27, 2019
By Team Business For Home
Barb Miller is a committed MyDaily Choice distributor living in North America, this is what she had to say:
How long have you been an Affiliatewith MyDaily Choice?
It's hard to believe that it's already been almost two years. I joined at the end of June 2017.
How did you find out about MyDailyChoice & why did you choose to become an Affiliate?
I first heard about it because someone I had previously worked with was hosting an info session on Facebook. I was not familiar with hemp or CBD at all, but I saw her posting about it and just though, "That's different!"
So we started chatting and something just gave me this feeling like, "Wow, this is different than anything anyone else is doing". That's exactly what I was looking for, something new and different. I just thought, "This is gonna be hot; you gotta join this!"
Is this your first experience with direct marketing? If not, how does this compare to your other experience(s)?
I've been able to build a team and help more people with MDC faster than any other company I've been with.
I've been with other companies and helped people financially and health-wise, but not on the same scale as with HempWorx and MyDailyChoice. In other situations, I've noticed that the leaders do really well but maybe not the people under them. Here, everyone on my team is doing well; everyone is happy on pay day.
Did you originally become an Affiliatewith the goal of making it your main income, or as a side hustle?
When I started I wasn't sure, but I had to make a decision because I was a top leader at another company and I couldn't do both. I was hesitant at first, not knowing how people might react to the fact that it was a hemp product. But I quickly learned that people were even more interested in CBD than I ever imagined. So I took the plunge and in my first month I hit 25k.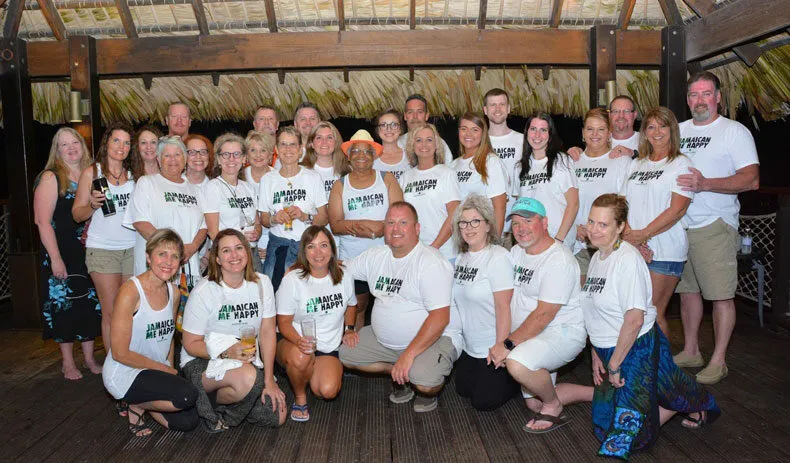 Tell us about your progress as an Affiliate. What have you achieved so far that you're proud of?
Helping people with their health is the biggest one for me. Just to realize how many different things you can help people with is pretty life changing. My whole family, even my dog, uses the products.
I've achieved every rank except Master Affiliate, which only just launched last year. I've been able to help my team rank as well; I don't even know how many have ranked at this point!
Just helping so many people has been my biggest accomplishment.
Share about some of the factors in your success. How did you get here?
Nothing will stop me; I'm determined to accomplish my goals no matter what life throws at me.
When I first started in Network Marketing it was because my youngest child was diagnosed with leukemia, and I had to stop working. That's when I found the industry. So while he was sick I was sitting beside his hospital bed with a laptop working on my business.
I have to thank my oldest son Austin and my husband Andy, who have supported and helped me since I started with HempWorx. I work a ton of hours and I make sacrifices to do what I've done here. I couldn't do that without my family's support because they need my time and energy too.
Share about the support and resources that MyDailyChoice provides to help you in reaching your goals.
I've never experienced the level of support from a CEO anywhere else like I do from Josh and Jenna. My husband and I actually won a trip to Las Vegas and we got to spend time with them and they're amazing people. They really enable us to do our best.
What do you like most about being a MyDailyChoice Affiliate?
I love being able to support my team. The whole team just got back from a lifestyle trip to Jamaica together, and being able to show them what's possible, that's what I love most.
What are your goals moving forward in your direct marketing career?
Definitely to reach Master Affiliate; it's the only rank I don't have yet. I also just want to share with more people about these amazing products and the business opportunity.
What was the first product you tried? What did you think?
I tried the Full Spectrum 500 in Peppermint. I had actually gotten it for my husband because I didn't have any immediate needs. But I wanted to try it before promoting it. So I took some before bed one night and I slept so well! I had no expectations, and to be so positively and strongly affected was pretty cool for me. But even better was to watch my family take it and see how it affected them. It's been really life changing for the kids.
About MyDailyChoice
At MyDailyChoice, we are 100% committed to providing our independent business owners and customers with the most attractive and highest quality product lines within top-trending industries.
Our mission is to empower families around the world through good health, financial opportunities and the smart daily choices that can deliver both. That is why we provide an unprecedented compensation plan and a unique and innovative line of products made with the highest quality CBD oil, grown and manufactured right here in the US.
MyDailyChoice was founded in 2014, merged with HempWorx in 2017, and is currently headquartered in Las Vegas, NV. Under the leadership of Founders Josh and Jenna Zwagil, MDC reached $100 million in sales in 2018. For more information please visit www.mydailychoice.com and www.Hempworx.com