Herbalife Nutrition Foundation 25th Celebration Raises $1.5 Million
March 13, 2019
By Team Business For Home International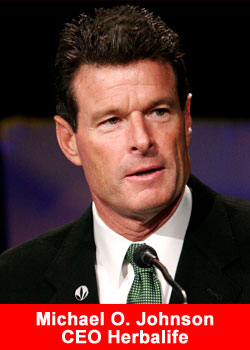 Celebrating its 25th anniversary, the Herbalife Nutrition Foundation (HNF) continues its mission to positively impact the lives of children through nutrition and education, raised $1.5 million during its annual gala.
The annual fundraiser, held this year in Singapore, supports the Casa Herbalife Nutrition program which was established in 2005 and currently serves more than 140 nonprofit partners and close to 100,000 children in over 50 countries.
"Thanks to the generosity of Herbalife Nutrition's independent distributors and employees, the Herbalife Nutrition Foundation will continue to provide vital nutrition and support services to children who need it the most around the world," said Herbalife Nutrition Foundation Executive Director, Jenny Perez.
In 2018, the Foundation expanded its partnerships with local charities, opening seven new Casas in Australia, Malaysia, New Zealand, Singapore, South Korea, and two in Vietnam.  Furthermore, HNF announced it will commit an additional $1 million to expand its Casa Herbalife Nutrition program to more than 20 new community partners who provide access to good nutrition for children all over the world.
Last year, in addition to thousands of volunteer hours, HNF granted more than $3.5 million to Casa Herbalife Nutrition programs and disaster relief efforts around the world.
About Herbalife Nutrition Foundation
Herbalife Nutrition Foundation (HNF) is a U.S. § 501 (c)(3) nonprofit corporation devoted to providing good nutrition and nutrition education to the world's children. HNF supports over 140 community-based Casa Herbalife Nutrition partners around the globe that help bring good nutrition to children. The Foundation is committed to ensuring children are provided with good nutrition for a brighter future. HNF and Herbalife Nutrition also support relief efforts in response to natural disasters, and aide to organizations focused on the general wellness of communities such as the American Cancer Society, Save The Children and the American Red Cross.
About Herbalife Nutrition Ltd.
Herbalife Nutrition is a global nutrition company whose purpose is to make the world healthier and happier. The Company has been on a mission for nutrition – changing people's lives with great nutrition products and programs – since 1980.
Herbalife Nutrition offers high-quality, science-backed products, most of which are produced in Company-operated facilities, one-on-one coaching with an Herbalife Nutrition independent distributor, and a supportive community approach that inspires customers to embrace a healthier, more active lifestyle.
Herbalife Nutrition's targeted nutrition, weight-management, energy and fitness and personal care products are available exclusively to and through its independent distributors in more than 90 countries. Through its corporate social responsibility efforts, Herbalife Nutrition supports the Herbalife Nutrition Foundation (HNF) and its Casa Herbalife programs to help bring good nutrition to children in need. Herbalife Nutrition is also proud to sponsor more than 190 world-class athletes, teams and events around the globe.
Herbalife Nutrition has approximately 8,900 employees worldwide, and its shares are traded on the New York Stock Exchange (NYSE: HLF) with net sales of approximately $4.9 billion in 2018.