ibüümerang Partners With Xstream Travel
March 25, 2019
By Team Business For Home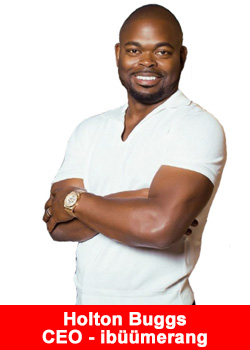 Once again, Holton Buggs has shocked the network marketing industry.
As CEO of ibüümerang, Mr. Buggs has added a top-tier management team. Now, to enhance ibüümerang's world-class travel technology platform, Mr. Buggs has formed a strategic partnership with one of the most respected travel agencies in the world, Xstream Travel.
The is a very important step towards accomplishing Mr. Bugg's vision for ibüümerang. With ibüümerang's best-in-class iGo wholesale travel booking engine, the high-tech vision has launched.  However, as Mr. Bugg's often says,
"High-tech without high-touch equals high disaster."  Xstream Travel completes the marriage of high-tech and high-touch.
Xstream Travel's CEO David Manning, took all the right steps almost two decades ago by going against the current thinking at the time.  While other travel companies were doing everything they could do to move fast without regard to consequences, Mr. Manning took years to develop relationships with the industry's top suppliers.
And that strategy has proven to be the right one. Under Mr. Manning's leadership, Xstream Travel has generated over $1.5B in travel sales as well as numerous prestigious awards over the past 18 years.
Mr. Manning also understood that he needed the best of the best to run the day-to-day operations, so he chose top leaders to fill executive positions at Xstream Travel. As the Director of Travel Services for Xstream, Lori Speers has over 35 years of experience and oversees an operation that supports more than 3,500 independent leisure travel professionals.
She has been with Xstream Travel since 2005 and has been instrumental in growing the membership base by over 400% and increasing annual gross sales by more than 1200%.  Every year since 2007, the agency has been counted among Travelsavers "Top 40 Travel Agencies".
Lori is regularly sought after to participate on industry panels and is an executive board member for (CLIA) Cruise Line International Association, Carnival Travel Advisory Board, Royal Caribbean Executive Forum and Norwegian's Presidents Symposium.
Xstream Travel supports ibüümerang and their customers with travel related services such as:
Referral Travel Requests
ibüumerang Travel Support
Incentive / Group Travel
Member Trips and Exclusive ibüümerang Curated Experiences
Travel Education
iGo Membership Support
With record-breaking pre-launch growth, ibüümerang and Xstream have formed the marketing and customer service marriage of the century.  High-tech and high-touch have now come together and are prepared to disrupt the most exciting, lucrative and fun industry in the world – travel.
Now in its second week of pre-launch, ibüümerang's first weekly commission payout has shattered industry records. We plan to highlight some of the leaders' stories in the coming weeks.
About ibüümerang
Launched in March 2019, ibüümerang is fast becoming a global leader in the travel and direct selling space. The mission of ibüümerang is simple: deliver good will in the form of travel savings and reward our Travel Savings Ambassadors (TSAs) with travel savings bonuses in cash. The vision is to create a consumer-centric model focusing on an exceptional customer journey and experience.
By creating a worldwide movement of TSAs, we will empower people from all around the globe to live life to the fullest, earn residual income via the PRIB (Perpetual Residual Income Builder) and leave a legacy to future generations.
For more information on ibüümerang, its Chairman and CEO Holton Buggs, its top tier executive team and its revolutionary travel program, please visit the company website at www.ibuumerang.com.