Top Leader Lori Windham Achieves Triple Crown Ambassador At Elepreneurs
March 12, 2019
By Team Business For Home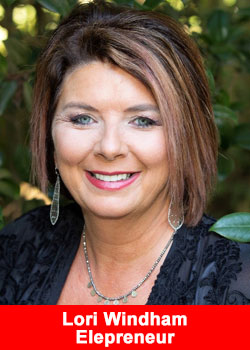 Lori Windham is an Florida-based single mom and successful entrepreneur in love with helping others succeed.
Like many people, the typical challenges and stressors of traditional business ruled Lori's life. Since 2005, she had owned both a real estate and restaurant business, which consumed her days and nights.
But all that changed a year ago: She joined Elepreneurs … and found time to breathe. Her newly found pursuit of health, wealth, and happiness created a way for her to empower others in the process.
"I became an Elepreneur because I felt something special through the other Elepreneurs I met — people I had known for many years,"
Lori explains.
"I saw their true compassion and a desire to see anyone succeed with the Elepreneurs opportunity.
"I also knew the products were something that everyone could use and afford," she adds.
"Instant gratification when using a new product is hard to find; however, that's not the case with the product we refer to as D.O.S.E. You can share a cup of coffee with someone and during that meeting watch their face light up!"
Lori says she finds her passion in empowering other women through the business, whether helping them take time for themselves, contribute to their family's budget, or spend more time with their family without the stress of an all-consuming job.
"It is not about 'my team' or 'your team;' it is like a big family working together for one common goal," Lori says.
"This is a place where you can create a part-time income rather easily and move up from there as your time allows to create a full-time income if you desire,"
she adds. "Helping that middle-age mom lose that 30 pounds she could never get rid of before, or helping a single mom pay her light bill without panic or buy groceries without stress—that for me is the ultimate blessing."
About Elepreneurs
Elepreneurs is on a mission to elevate your health, wealth, and happiness. We help you elevate your life through patented nutritional products, life-changing virtual success training, and a unique rewards program.
Elepreneurs actually builds happiness right into our powerful nutritional products. The superior, scientifically backed ingredients stimulate the happiness hormones — dopamine, oxytocin, serotonin, and endorphins — which we refer to as D.O.S.E. For more information, visit www.elepreneur.com.