Zija International's First Quarter In Europe Is Moving Strong
March 3, 2019
By Team Business For Home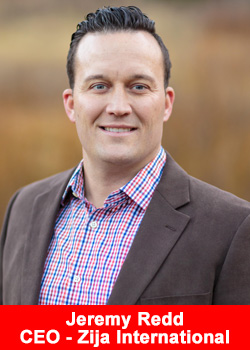 Zija International's first quarter in Europe is moving strong, but also featured another successful event this past weekend: the European Leadership Success Trip that took place in Woburn, England on the 22nd, 23rd and 24th of February.
Woburn, a beautiful village within the Bedfordshire countryside, is home to the Duke and Duchess of Bedford and various historical and natural interest locations such as Woburn Abbey and Gardens, Woburn Deer Park, Woburn Safari Park and Woburn Golf Club. The 4-star Woburn Hotel welcomed all qualifiers for the Leadership Success Trip.
All leaders took part in exclusive activities throughout Saturday and Sunday, including a visit to the European HQ Office to meet the staff and strategize the year, a traditional British afternoon tea in the early evening, some very competitive bowling and a recognition lunch within the charming deer park of the estate.
Although the weekend started quite informal, with a meet and greet on Friday night during dinner, things quickly shifted into gear with the visit at the European HQ Office the following day.
Here all qualifiers  from across Europe participated in training, brainstorming and strategy sessions led by Sophie Zillmann, Executive Director of Europe for Zija International, and Distributor leaders.
Emerald leader Gerhard Klenner shared his vision for continues meeting and training opportunities, while Platinum Bas Bunge shared his wisdom on the need of targeted millennial incentives.
Triple Diamond Reid Nelson shared knowledge from his over 40 years of experience in the industry, and Corporate provided a platform for all Distributors present to share some of their hopes and dreams in terms of products, promotions and events for the rest of 2019.
Mrs Zillmann took this opportunity to share some of Zija International's current plan for the rest of 2019 in Europe in terms of launches, promotions, and incentives such as trips and Corporate events.
The Success Trip featured also recognition and fun. The team enjoyed afternoon tea at the Woburn hotel, as well as a night of bowling in Milton Keynes, both opportunities to unwind but also to network with fellow European leaders and Corporate to set the foundations for a long-lasting collaboration.
Once back at the hotel for the night, all qualifiers had a little gift waiting for them – a set of Zija accessories, and one box of Zija International's Core Moringa Plant Pro Bars. The Plant Pro Bars, that will soon be launched in Europe officially, are a revolutionary product based on Moringa leaf protein that provides 15 grams of vegan, gluten-free protein per bar and that will help further Zija International's reach within the athletes and sport communities throughout Europe.
The group had the chance to visit the Woburn deer park on Sunday morning at sunrise, and then enjoy a luxurious lunch at the Paris House, a Michelin star restaurant within the Woburn estate. With both dishes and drinks featuring Zija's own Améo Essential Oils, it was an immersive experience and a satisfying conclusion to an eventful weekend, blissed with amazing weather and countless chances to learn, grow and interact.
Zija International is set to host a Summer Success Trip in August of 2019, with more to come for the end of the year.
About Zija International
Zija International, a privately held and privately-funded business founded by Kenneth E. Brailsford and led by President and CEO, Ryan Palmer, develops natural health, wellness, and beauty products. The company operates in more than 50 countries worldwide, pioneering the #NaturalHealthRevolution to help individuals achieve Life Unlimited.
Zija has seen consistent growth every year since it was founded over a decade and has received several awards, including and being named the Fastest-Growing Company in Utah' by Utah Business Magazine.
It has also been recognized on fastest-growing and top-revenue lists by Inc. Magazine, Direct Selling News and Utah Valley Magazine, and has received industry-specific MarComm, American Business (Stevies), and Davey Awards.