BBC Documentary In The UK Attacks Nu Skin And Younique
April 30, 2019
By Team Business For Home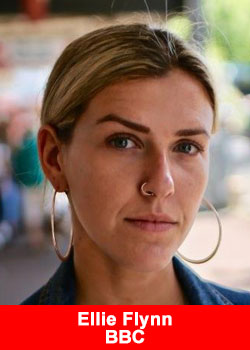 According to the BBC:
"Secrets of the Multi-Level Millionaires: Ellie Undercover is on BBC Three."
Journalist Ellie Flynn goes undercover to investigate a multibillion-pound online selling industry that mostly targets young women with the opportunity to earn big money.
The phenomenon known as 'multi-level marketing' is sweeping across social media as 'influencers' post job adverts offering the chance of six-figure incomes, cars and holidays in return for selling products online. More than 400,000 people in the UK are already signed up and the industry has thousands of passionate supporters.
But as Ellie digs deeper into two companies, she uncovers a darker side behind these enticing Instagram posts and investigates accusations of illegal pyramid selling, systematic targeting of vulnerable people by recruiters and even brainwashing.
Travelling the length of the country, Ellie meets former sellers like young mum Vickie, who made only £20 after spending six months following the training at cosmetics company Nu Skin in the hope she could make enough money for her maternity leave. Ellie also meets Lindsay, who has a chronic illness and hoped selling for makeup company Younique would help her cover the bills while she struggled to find full-time work. Three years later, Lindsay is now £3,000 in debt.
In search of answers and accountability from these billion-dollar companies, Ellie's investigation takes her to Utah, USA, where many of these companies are based.
This film raises concerns about an industry which seems to remain largely overlooked by regulators and mainstream media. Ellie's investigation uncovers a serious gap in awareness about the potential risks of becoming involved and lack of transparency about the true earning success rate.
About Ellie Flynn
Ellie Flynn is an investigative journalist and presenter.
Ellie has made a number of documentaries for BBC3, exposing issues that affect young people across the world – from landlords exploiting vulnerable tenants for sex, to child marriage in the USA.
Ellie's debut BBC3 documentary series, Ellie Undercover, saw her expose crimes and injustices against other people her age in the UK. In the thrilling first episode, Ellie looked at cases of 'Rent for Sex' where landlords offer free rooms in their properties in exchange for 'sexual favours'. The second episode 'The Botox Bust' saw Ellie on the trial of medics who may be wrongly providing Botox, and the beauticians who either don't know the strict rules or are choosing to ignore them. Ellie's most recent undercover documentary sees her investigate two multi-level marketing companies, which some accuse of being illegal pyramid schemes.
Aside from her undercover series, Ellie has also made documentaries for BBC3 on Ireland's Abortion Referendum, the issue of so-called Fake Homelessness and child marriage in the USA.
Ellie is also a print journalist, who has written for a wide range of magazines and newspapers.