bmôr Global Launches bmôr Giving Foundation With Donation To Opportunity Village
April 5, 2019
By Team Business For Home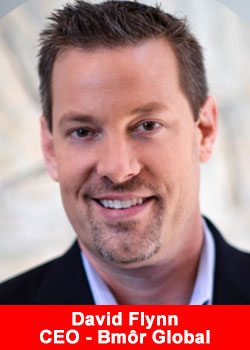 The mission of bmôr Global has been from Day 1 to create a movement of health and wealth, to improve not only the lives of our Brand Partners, but also those who face far more challenges in their lives. According to CEO David Flynn:
To that end, we are pleased to have been able to support one of our local partners, Opportunity Village with a donation of over $6,000 worth of nutritional supplements.
"We started working with Opportunity Village through their job training program directing work such as assembly and packaging and were blown away with their enthusiasm and quality of work, so we wanted to share our appreciation to them while doing our part to add to the overall health and wellness of their team."
More than just a charity, Opportunity Village operates four employment training center campuses and has helped southern Nevada's most vulnerable citizens integrate into the community through wage-paying jobs.
These jobs provide opportunities for these individuals to display and be rewarded for their talent and achievement while gaining a measure of independence. It's no wonder Opportunity Village has earned the distinction of "Las Vegas' Best Nonprofit Organization" in the Las Vegas Review-Journal's Best of Las Vegas Awards.
The bmôr revolution started with a little boy who couldn't speak.  As CEO David Flynn shares, "born at 26 weeks, our son had to fight just to survive and after 7 years of extensive efforts, he was still not speaking.  That was until a chance meeting with a world-renowned natural health expert, who changed our lives almost overnight."
That doctor, a Naturopath, and global expert on whole food nutrition, would later become a co-founder and chief formulator at bmôr, as the team laid plans to take his unique health formulations worldwide.
At the core of bmôr is the desire to give back and leave the world a better place.  The partners behind the company believe strongly that corporate responsibility includes the responsibility to help others in the community, families helping families.
In addition to helping to support multiple charities, the owners of bmôr collectively hold several board positions with nonprofit groups such as the Candlelighters Childhood Cancer Foundation of Nevada, Camp Firefly (a camp for children afflicted with cancer and their siblings), Las Vegas Fire and Rescue Foundation and Hope for Prisoners.
While many businesses find their philanthropic side as they grow, at bmôr, it has always been a core part of who we are and what we are building.
Co-founder Nancy Flynn shares that "it's no surprise our logo is dominated by a large heart. We look forward to growing the bmôr giving foundation from its current role in supporting other groups to a fully integrated 501(c)(3) dedicated to improving the lives of those striving to live meaningful lives."
About Opportunity Village
Opportunity Village is a not-for-profit organization serving adults in the Southern Nevada community with intellectual and related disabilities, to enhance their lives and the lives of the families who love them.
Opportunity Village is dedicated to helping people become the very best they can be. Through vocational training, community employment, day services, advocacy, arts and social recreation, citizens with severe disabilities can find new friends, realize future career paths, seek independence and community integration and unleash creative passions.
For more information or to see how you can help, please visit www.opportunityvillage.org
About bmôr global
bmôr creates a compelling opportunity for people looking for a healthy, vital life, surrounded by like-minded community.
Launched Summer 2018, the company produces health and beauty products including its Elevate™ Nitric Oxide Booster and Super Resveratrol Antioxidant, URBRU™ Uniquely Roasted and Patented organic coffee, and the OREVE™ line of anti-aging skincare products.
bmôr currently operates in the U.S. and Costa Rica, with teams launching in Vietnam, Hong Kong and Mexico. For more information please visit www.bmôrglobal.com