NETCOO Honors Jeunesse As 2018-2019 International Company Of The Year
April 2, 2019
By Team Business For Home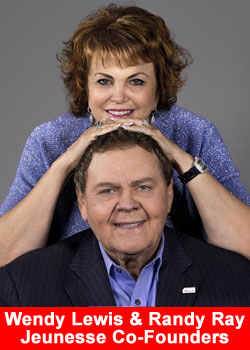 In recognition of the exceptional performance Jeunesse Global has achieved in its 9-year history, NETCOO Next Economy Magazine recently presented the company with its International Company of the Year 2018-2019award. The award is the magazine's highest honor and comes on the heels of the Jeunesse announcement of record-breaking 2018 annual sales of $1.46 billion USD.
Jeunesse has shown remarkable growth since its launch in 2009, while continually introducing cutting-edge products and creating an industry-leading global platform. This solid foundation, coupled with international expansion, has proved to be a winning combination,
as NETCOO Next Economy Magazine stated,
"Those who have planned their future with Jeunesse Global have really been backing the right horse."
In its short history, Jeunesse has climbed to the top tier of the Direct Selling News Global 100, has appeared on the Inc. 5000 list of fastest-growing private companies in America for five consecutive years and has received 27 corporate awards recognizing company growth.
The award also recognizes the vision of the company's executive management team, Founders Randy Ray (CEO) and Wendy Lewis (COO), and Chief Visionary Officer Scott Lewis.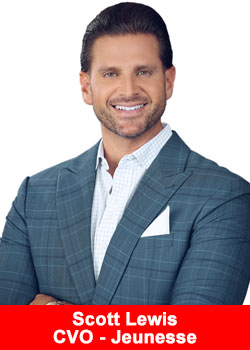 "It is an honor for NETCOO to acknowledge the success we have enjoyed in our first nine years with this prestigious award. This recognition is the result of the amazing success of our family of Jeunesse Distributors around the world and their unwavering commitment to our mission.
Our vision only continues to grow with every year and accomplishment in the positive impact we can make in people's lives around the world."
The award was presented at the LEAD Jeunesse2019 event held March 1-3 in Prague, which was attended by Jeunesse Distributors from Europe and the Middle East who collectively raised more than $70,000 USD for a local children's hospital.
 About Jeunesse
Jeunesse is a global direct selling company with a mission to positively impact the world by helping people look and feel young, while empowering them to unleash their potential. The company's exclusive skin care and nutritional products form a comprehensive Youth Enhancement System.
With multilingual customer service, back office support and a global enrollment system, Jeunesse utilizes a cutting-edge platform to share innovative products, training and support through 34 fully operational offices to markets in 150 countries. Learn more at jeunesseglobal.com.