Top Leaders Ian And Betsy Prather Achieve Royal Crown Ambassador Rank at Elepreneurs
April 15, 2019
By Team Business For Home
Ian Prather and his wife, Betsy, know a thing or two about starting over.
After Hurricane Harvey severely impacted the Texas-based couple's business in 2017, they began seeking something new. Then they learned about Elepreneurs. "The timing was perfect," says Ian.
What drew the couple to Elepreneurs? Products they believed in, for one.
"Betsy has actually converted from a person who absolutely would not drink coffee to someone who drinks Elevate and Choclevate on a daily basis,"
says Ian.
"The benefits have been amazing."
"Instant gratification when using a new product is hard to find," adds Betsy. "However, that's not the case with the product we refer to as D.O.S.E. You can share a cup of coffee with someone and, during that meeting, watch their face light up!"
The keys to the couple's success include celebrating personal development and helping to change others' lives. "What we are most passionate about is the mission of elevating other entrepreneurs," says Betsy.
"We are seeing the team able to win in a big way, at whatever level their goals are. We are seeing people who have struggled in this industry for many years that are finally realizing the leverage that the industry has been known for, not only with developing residual income, but leverage of time as well.
"We love the process of becoming the best versions of ourselves and watching as people we love and care about elevate with us,"
she adds. "We have delivered the product to so many customers from all walks of life, and it doesn't matter if it is health, wealth, or a simple increase in happiness—we are grateful to see these results and benefits over and over again."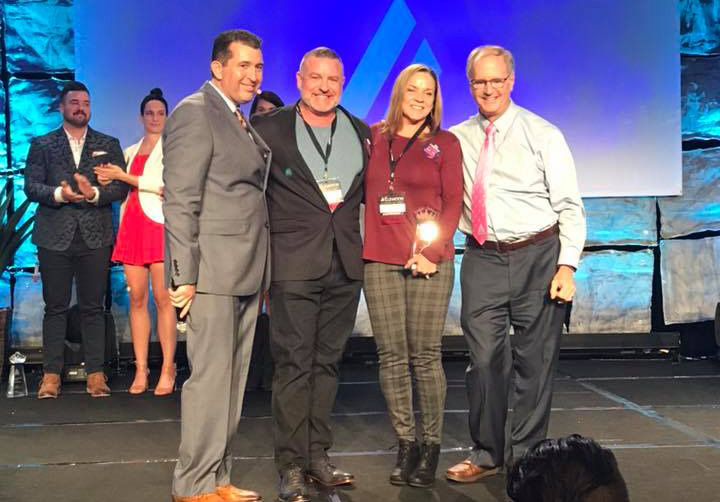 About Elepreneurs
Elepreneurs is on a mission to elevate your health, wealth, and happiness. We help you elevate your life through patented nutritional products, life-changing virtual success training, and a unique rewards program.
Elepreneurs actually builds happiness right into our powerful nutritional products. The superior, scientifically backed ingredients stimulate the happiness hormones — dopamine, oxytocin, serotonin, and endorphins — which we refer to as D.O.S.E. For more information, visit www.elepreneur.com.