Herbalife Q1 Sales $1.2 Billion Approximately Flat Compared To First Quarter 2018
May 3, 2019
By Team Business For Home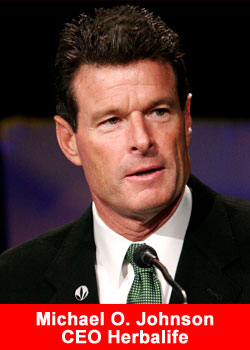 Herbalife Nutrition Ltd. (NYSE: HLF) today reported financial results for the first quarter ended March 31, 2019:
QUARTER HIGHLIGHTS
Reported net sales of $1.2 billion included growth in four of our six regions and was approximately flat compared to first quarter 2018. Excluding China, net sales increased 6% compared to the first quarter 2018.
Volume points of 1.5 billion increased 6% compared to the prior year period1, the highest first quarter in Company history. Excluding China, volume points increased 10% compared to the prior year period.
First quarter reported diluted EPS of $0.66 and adjusted2earnings of $0.66 per adjusted3 diluted share, both of which were negatively impacted by expenses of approximately $0.7 million or $0.00 per diluted share and adjusted3 diluted share, respectively, related to the China Growth and Impact Investment Program.
In mid-April, the Chinese government concluded a 100- day review of the health products industry, which led to a significant decrease in company and service provider meetings during the first quarter. While the Company and service providers are proceeding in a methodical
manner, local government approvals for meetings in May are ramping up significantly and meetings have already begun.
Due to this recent slowdown in China, the Company is revising full year 2019 volume point guidance to a range of 0.5% – 6.5% growth, net sales guidance to a range of (1.0%) – 5.0%, as well as reported and adjusted1,3 diluted EPS guidance to a range of $2.19 – $2.64 and $2.50 – $2.95, respectively.
About Herbalife Nutrition Ltd.
Herbalife Nutrition is a global nutrition company whose purpose is to make the world healthier and happier. The Company has been on a mission for nutrition – changing people's lives with great nutrition products and programs – since 1980.
Herbalife Nutrition offers high-quality, science-backed products, most of which are produced in Company-operated facilities, one-on-one coaching with an Herbalife Nutrition independent distributor, and a supportive community approach that inspires customers to embrace a healthier, more active lifestyle.
Herbalife Nutrition's targeted nutrition, weight-management, energy and fitness and personal care products are available exclusively to and through its independent distributors in more than 90 countries. Through its corporate social responsibility efforts, Herbalife Nutrition supports the Herbalife Nutrition Foundation (HNF) and its Casa Herbalife programs to help bring good nutrition to children in need. Herbalife Nutrition is also proud to sponsor more than 190 world-class athletes, teams and events around the globe.
Herbalife Nutrition has approximately 8,900 employees worldwide, and its shares are traded on the New York Stock Exchange (NYSE: HLF) with net sales of approximately $4.9 billion in 2018.