QNET Absolute Living Expo In Ghana Attracts Several Thousands
May 16, 2019
By Team Business For Home
Asian direct-selling company QNET, is enjoying more patronage and affinity after hosting an expo of its products and services at the Golden Bean Hotel in Kumasi, Ghana.
It was the second edition of the QNET Absolute Living Expo in Ghana, building on the successes of the first edition, which was held in Accra in 2018.
The QNET Expo attracted several thousands of enthusiastic potential customers, independent representatives, government and private sector agencies and the media.
The Expo was organized in line with the company's principle of Absolute Living. A wide range of health, wellness, education, holiday and lifestyle products were showcased and displayed to the teeming masses. It also served as a platform for everyone, especially potential customers and the media, to see, feel and understand QNET products and its general business model in better light.
Independent Representatives of QNET happily shared their success stories about QNET's business module and their personal experience using the products. In her testimony, Margaret Tuuli, an Independent Representative said:
"QNET's business module has been a source of empowerment for many of us in Ghana, especially women. I joined the business ten years ago (2009) and it has helped me to achieve a good work-life balance. I am able to take care of my family and manage my time well. I have also been financially empowered. And for the products, I used to have very rough skin until I started using EDG3. Now, people complement me and say I look far younger than my age."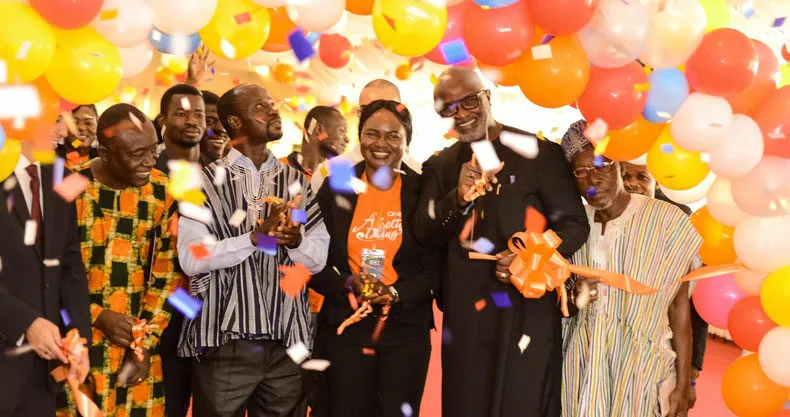 Gideon Akwasi Ofori, a potential customer who was invited by an Independent Representative said: "When I was told about QNET, I had an initial doubt because I didn't really understand how network marketing worked. But, at the QNET Expo, I was taken through an in-depth presentation on the business model and now, I understand it better. I am also inspired to join the business and work hard so I can have some financial empowerment."
Mr. Samuel Anim-Yeboah, the Chairperson for the Technology Sector of the Association of Ghana Industries, Ghana's biggest and most proactive business association and the Ashanti Regional Manager of the Ministry of Trade and Industry, Mr. Mamadu Osman, attended the Expo as special guests.
Several thousands of enthusiastic people attended the 2-day Expo. There were sessions for demonstrations on the use of products, product sampling, presentations on the business model and an interactive media conference. In addition, business and product experts were on hand to answer questions from visitors, so they could understand QNET's products and business better.
The Kumasi Expo follows a series of such successful Expos in Accra-Ghana, Togo, Tanzania, Guinea, Ivory Coast, Senegal, Burkina Faso and Cameroon.
About QNET
QNET is one of Asia's leading direct selling companies offering a wide range of health, wellness and lifestyle products that enable people to lead better lives. For 20 years, QNET's grass-roots business model fueled by the power of e-commerce has helped empower millions of entrepreneurs in more than 100 countries worldwide.
QNET is headquartered in Hong Kong and has a presence in more than 25 countries around the world through subsidiaries, branch offices, agency partnerships, and franchisees.
QNET is a member of the Direct Selling Associations of Malaysia, Singapore, the Philippines, Indonesia, and UAE, as well as the Hong Kong Health Food Association and the Health Supplements Industry Association of Singapore among others.
QNET is also active in sports sponsorships around the world. Some of the more prominent partnerships include being the Direct Selling Partner of Manchester City Football Club and the African Club League Championships of the Confederation of African Football (CAF).
For more information, please visit QNET's website at www.qnet.net