QNET's Convention In Malaysia Hosts 13,000 Global Entrepreneurs
May 8, 2019
By Team Business For Home
Prominent Asian direct selling company, QNET hosted a five-day global convention bringing together around 13,000 entrepreneurs from around the world to Penang, a northern Island, in Malaysia.
Held twice a year, the V-Convention is a unique event which brings together customers and distributors of QNET from around the world, its business partners, and also Government officials to experience QNET's products and services and understand its business better.
The 5-day convention included a series of training programs, motivational speeches, unveiling of brand-new lifestyle products of QNET, and entertainment events. A key attraction this year was the QNET Carnival which showcased over 30 brands of QNET products in one of the biggest exhibitions ever held by the company.
This year's new product launches included a brand-new men's health supplement called QAlive, a limited-edition luxury watch to commemorate the 5-year partnership between QNET and Manchester City Football Club, the state-of-the-art in indoor air purification, the Airpure Zayn.
One of the more emotional highlights was the graduation ceremony for customers who had completed their online courses through qLearn, an education product, popular among QNET's customers.
Participants also had the chance to hear and be enthralled by guest speakers who had overcome incredible odds to achieve their dreams. Favourite among them were Farouk Saad Hamad Al-Zuman, the first Saudi Arabian to scale Mount Everest, and Sparsh Shah, a 15 year old Indian-American boy born with brittle bones, who was given 2 days to live by the doctors upon birth, and is today a Youtube star for his unique musical form blending classical music with rap.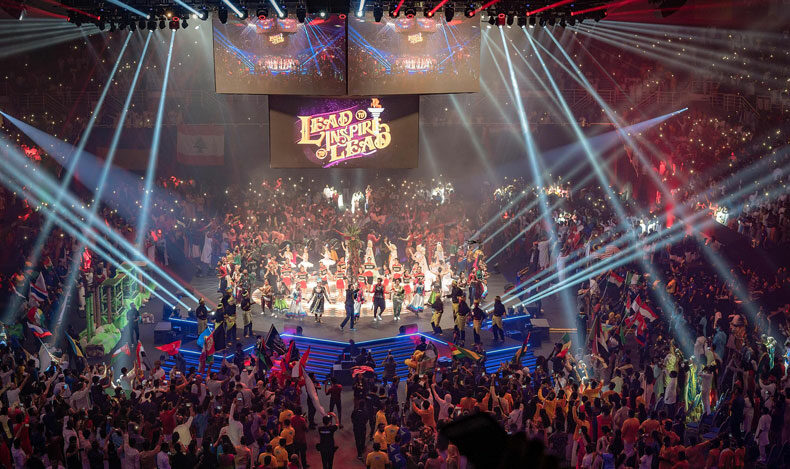 QNET's newly appointed Chief Executive Officer, Ms.Malou Caluza said:
"Events like the V-Convention give us an opportunity to serve our distributors and allow them to experience and witness Absolute Living which guides our business.

It is also a great platform to celebrate the spirit of entrepreneurship that direct selling companies like QNET spark in millions of people across the globe, enabling them to improve their lives and contribute to their communities."
QNET, retails a variety of products for wellness, personal care and beauty, holidays, home care and e-learning courses among others that enhance the everyday lives of its customers around the world. It was ranked as one of the 100 Solid Top MLM Companies for 2018 by Direct Selling news portal, Business for Home.
About QNET
QNET is one of Asia's leading direct selling companies offering a wide range of health, wellness and lifestyle products that enable people to lead better lives. For 20 years, QNET's grass-roots business model fueled by the power of e-commerce has helped empower millions of entrepreneurs in more than 100 countries worldwide.
QNET is headquartered in Hong Kong and has a presence in more than 25 countries around the world through subsidiaries, branch offices, agency partnerships, and franchisees.
QNET is a member of the Direct Selling Associations of Malaysia, Singapore, the Philippines, Indonesia, and UAE, as well as the Hong Kong Health Food Association and the Health Supplements Industry Association of Singapore among others.
QNET is also active in sports sponsorships around the world. Some of the more prominent partnerships include being the Direct Selling Partner of Manchester City Football Club and the African Club League Championships of the Confederation of African Football (CAF).
For more information, please visit QNET's website at www.qnet.net