Dagcoin Achieves $75 Million Revenue In May
June 17, 2019
By Team Business For Home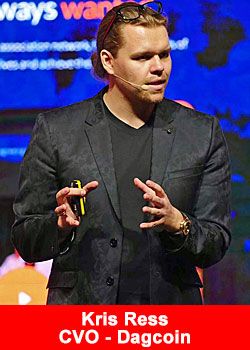 Network Marketing and Crypto currencies is a challenge – that's not a bold statement 🙂
In the paste there have been many flopped opportunities or plain scams with crypto currencies.
Dagcoin, based in Estonia (Eastern Europe) might be different, the future will learn, and is more a technology company then just a crypto currency.
The company is doing their upmost best to get the complicated challenges done with a first class legal team and with 200 employees, both on-site as with partner companies, working on the coin projects.*
According to Dagcoin they are:
"the first cryptocurrency designed for using, not trading, exactly the way money is supposed to be".
This are the facts:
$75 million revenue last month.
25,000 reps make $100 or more.
Unhyped down-to-earth presentations with in-depth technology information.
200 developers working on the technology in Estonia and off shore.
250,000+ members in the network.
900+ merchants accepting Dagcoins.
Dag-chain based not block-chain.
Coin distribution: 5% – team, founders, advisors, 95% – community.
Dagcoin has Estonia government licenses (FVR000073; FRK000055) for crypto and is strictly following KYC and AML laws.
*Disclaimer:
This is NOT an investment advice, we strongly advice to do your due diligence for YOUR jurisdiction.
About Dagcoin
We believe that cryptocurrencies are here to be a step up from regular money. This means improving the speed of transactions while reducing the cost, giving access to money to more people with lesser restrictions and limitations, giving more freedom to transact.
And at the same time preventing fraud and illegal activities. Dagcoin was created to fulfil all of these criterias – to become a digital version of money that people can use all around the world. Our currency is meant for using. This means that in the future you will be able to do everything with dagcoins. That includes getting paid, going shopping, exchanging, taking loans, paying for services, travelling, and almost everything else that comes to your mind.
For more information please visit www.dagcoin.org