Elepreneur Tara Morgan Rucinski Achieves Crown Ambassador
June 9, 2019
By Team Business For Home
It's been a quick rise to the top for Tara Morgan Rucinski. 
"It's been a wild ride," says the 35-year-old. "My Elepreneurs team and I have achieved Crown Ambassador in less than nine months, and I am making more monthly than I did yearly working at a corporate job in downtown Seattle."
Currently living just south of Washington, D.C., with her military husband and their dogs, Tara says she initially joined Elepreneurs for the product. "I knew from that first cup this company was special," she says.
"The product had many positive effects on my body, and I knew I had to come to Elepreneurs. I knew if I stood behind something so life-changing the rest would follow."
And it did … but from the beginning, Tara understood that success comes from within. "You have to start with you," she emphasizes. "If you want to be successful, you have to build trust with your audience quickly.
People often join direct sales with the idea they should only talk about and promote their business, but you have to realize that people want to support a human and their life; they don't want to be 'pitched.'"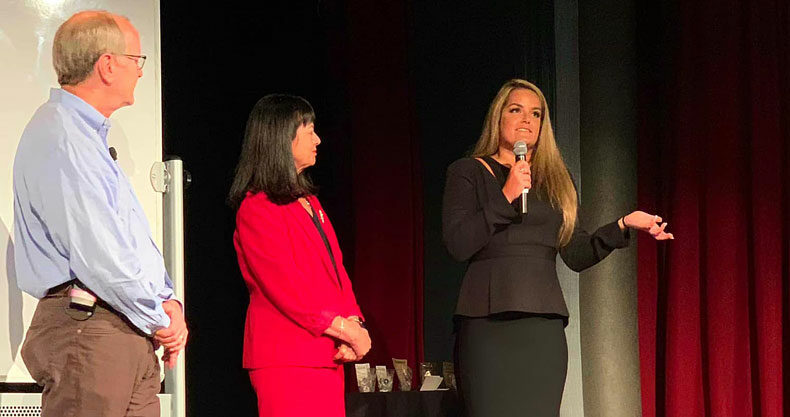 That narrow focus has served Tara well. In just nine months, she achieved Crown Ambassador status through the company.
"Personally, I have gained confidence and happiness from joining Elepreneurs—it has completely changed my life!" she says.
Part of joining the company has meant leading and teaching others, too. "I teach my team to get super active on their social media and let their network into their personal life," Tara explains. "I think that's what makes us so successful. Our team is 100% focused on building real relationships first and foremost."
But success doesn't happen overnight, she adds. "You have to write a game plan and stick with it every single day without fail! You have to put in the hard work consistently. Rank and recognition will come, but focus on acquiring a team and customers, and Elepreneurs quickly will set you up with success!"
About Elepreneurs
Elepreneurs is on a mission to elevate your health, wealth, and happiness. We help you elevate your life through patented nutritional products, life-changing virtual success training, and a unique rewards program.
Elepreneurs actually builds happiness right into our powerful nutritional products. The superior, scientifically backed ingredients stimulate the happiness hormones — dopamine, oxytocin, serotonin, and endorphins — which we refer to as D.O.S.E. For more information, visit www.elepreneur.com.