Lyconet Hosts Europe's Largest Network Marketing Event
June 3, 2019
By Team Business For Home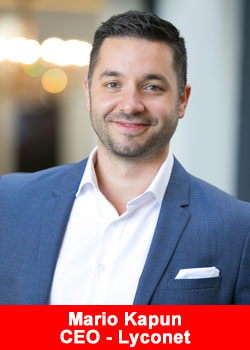 There is no other field where events play such a crucial role as in network marketing.
Smaller meetings and presentations are held on a regular basis by most networkers. But it is the large corporate events that really make a difference to people's lives.
Lyconet has long understood the importance of these events and is regularly hosting the Lyconet Elite Seminar.
What started out as a relatively small event has quickly grown into what is soon to be Europe's largest network marketing event.
While in November 2015, the Elite Seminar had only 5,000 participants, figures rose rapidly to an astonishing 30,000 in September 2017 and 35,000 in May 2018. But this trend has not yet reached its peak.
"The Lyconet Marketers are becoming more and more aware of all the things they can gain from attending the Elite Seminar, and I am very happy about this development. Therefore, for this year's event, we have created enough space to welcome more than 60,000 people from all over the globe",
explains Mario Kapun, CEO of Lyconet International AG.
Held in Gelsenkirchen, Germany, from 6 to 8 June, this year's Elite Seminar will feature world-renowned guests such as network marketing legend Eric Worre, who has been part of this event series for many years, as well as life coach Tony Robbins and rapper and motivational speaker Pitbull.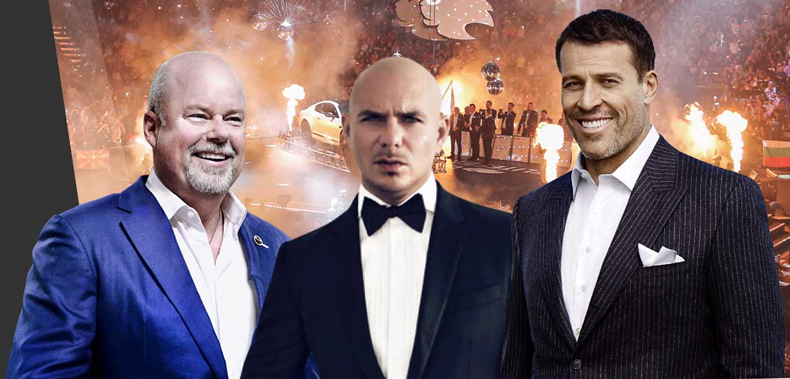 They will share their profound knowledge with those present, inspire them and help them refocus on why they have entered the network marketing business in the first place and what it is they want to achieve.
The Elite Seminar gives the Marketers the opportunity to take a break from their day-to-day hustle as networkers and to rekindle that initial spark. Being surrounded by tens of thousands of individuals who share the same dream, passion and determination and being able to listen to the experiences and advice of those who have already made it all the way to the top creates a momentum that motivates them to work even harder to achieve their goals.
"The feedback we get from our Marketers after our Elite Seminars is that they got inspired in so many different ways by this experience and that they are full of energy and ready to take on whatever challenge lies ahead",
says Mario Kapun.
"It is crucial for us to give them the best possible support to be successful in network marketing, which is why we get the world's best speakers and create experiences for them that they will never forget".
About Lyconet
The Lyconet brand offers those who are interested the opportunity to establish one's own shopping network as an independent entrepreneur, to enthuse consumers across the world with the benefits of Cashback World and to sell the Cashback Solutions' customer loyalty programmes.
As a network marketing specialist, Lyconet provides a wide range of professional training, services and tools, in order to offer its sales partners (Lyconet Marketers) the best possible support in their business activities. Lyconet thereby ensures that the network is continuously expanded in terms of Members, Loyalty Merchants and Lyconet Marketers. For more information please visit www.lyconet.com