Mavie – DNA Testing With Personalized And Customized Solutions In Direct Selling
June 23, 2019
By Team Business For Home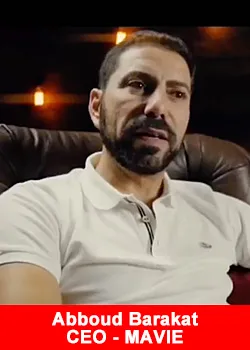 According to a MAVIE press release:
MaVie, with offices in Australia, Europe, Hong Kong, Singapore, South Africa, and the United Arab Emirates, launched in 2018, is not a typical start-up company of any kind, especially in the relationship marketing industry.
MaVie means 'MY LIFE' in French. The company is a global lifestyle community powered at their core by offering DNA based products that are individually tailored to customers' needs from skincare and wellness, to nutritional supplements and travel, along with a lot of other value-driven components.
They have created an innovative platform and invested millions of dollars to bring DNA Customization to the mass market.
With a DNA testing and laboratory infrastructure in place since 2012 with top geneticists and scientists on board, MaVie might attract customers through a science-based approach to customised and personalised solutions unique to each member.
MaVie capitalise on several global trends:
First, people are demanding more and more personalized and customized solutions to their lives.
With unparalleled DNA information available to each member, MaVie provides specific customised solutions for all major areas of their lives.
The one-size fits all approach is quickly being eradicated.
The direct selling industry is also rapidly evolving. Without REAL value and customers, there is no long-term, viable business opportunity.
People are waking up to these facts and have too much ready information to see right through hype and nonsense.
The MaVie Corporate and Science Team both recognize the power of relationships and connections to best grow their movement, and they are excited to be a company where their TRUTH really is good enough to attract both customers and entrepreneurs.
Since everything ultimately rises and falls on genuine servant leadership, the company is looking for high character, self-motivated leaders around the world who catch the vision, are ready to build a legacy, or have one more run in them to do things the right way.
On that note, MaVie is confident that potential leaders will find more than enough information on their website at www.mavie.net to determine if this may be a fit for them. If interested in a high level leadership discussion, simply fill out the form at www.mavieleaders.com.
About Mavie
DNA testing (Predictive Genomics) is at the core of what we do. It is the key that allows us to create personalised products and services, designed to help you feel and perform better, look younger and live longer. Since our launch in 2018, our brand has grown exponentially -we now have thousands of members in our global family, all linking arms and living more empowered and personalised lives, while also reaping the benefits of financial freedom.
We believe in empowerment – by personalising life's most meaningful choices and decisions and putting them in your hands. Giving you the tools you need to thrive and achieve wellness in today's world and in all aspects of your life.
Our DNA personalised products and services are produced to the highest standards, based on evidence based science, with premium quality, natural and active ingredients. For more information please visit www.mavie.net