ARIIX Celebrates 8th Birthday With 7,000+ Attendees In Yokohama, Japan
July 26, 2019
By Team Business For Home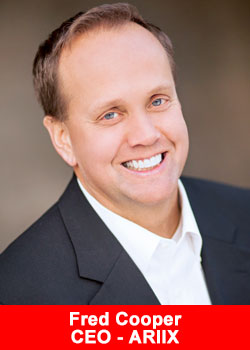 ARIIX, a unique and disruptive international opportunity company, celebrated its 8thyear in business with more than 7,000 attendees on July 4, 2019, at the Infinity event in Yokohama, Japan.
With recent record-breaking sales stemming from this region, Japan offered the perfect location to host ARIIX's 8thbirthday bash.
Attendees received exclusive first access to tools and programs designed to transform lives and catapult their business. The launch of ARIIX Lifestyle Perks offers a unique and rewarding approach to loyalty. For every dollar spent with ARIIX, a Reward Dollar is earned and can be applied toward several Lifestyle Perks:
ARIIX Loyalty Shopping
Offering exclusive insider savings, Reward Dollars can be used to lower the price even further on favorite products.
ARIIX Diamonds™
Enjoying significant savings on gemstone jewelry not available to the public, Representatives choose from ARIIX-inspired designs, one-of-a-kind fine jewelry, loose diamonds, customized designs and more. Further savings are enjoyed by applying Reward Dollars. ARIIX Diamonds is available on August 1, 2019.
ARIIX Travel®
Initially launched in 2018, ARIIX Travel provides steep travel discounts using Reward Dollars on more than one million hotels, vacation properties, major airlines, cruise packages, excursions and more. Event attendees were among the first to learn of the newly minted ARIIX Travel Referral Program — a unique business enhancement that allows Representatives to share Reward Dollars with friends and family and earn commissions based on completed bookings.
The Power of Transformation
ARIIX consistently celebrates positive transformations across the globe and now provides a way for Representatives to share and access unique transformation stories — in 10 different languages — through the newly released Transformation section of the leading-edge business management tool, the ARIIX Connect™ app.
Following the celebrated launches, the company also reflected on eight years of significant accomplishments in revenue growth, business innovation, international expansion and company leadership:
Ranked No. 57 in the top 100 Direct Selling Companies in the World
Experienced record-breaking sales week of $6 million in May of 2019
Received more than 38 growth, innovation and visionary-related awards, including Stevie®, CEO World and One Planet awards for Fastest-Growing Company and Most Innovative Company
Ranked on the Inc. 500/5,000 lists of the fastest-growing private companies in America for the past three years
Garnered a total of more than 200awards for business management, executive leadership, products, technology, marketing and communications
"As we celebrate our eighth anniversary, I can't help but reflect on the milestones we've achieved together and say — WOW!"
says Dr. Fred Cooper, ARIIX CEO and Founder.
"Everything we do, we do for them. Every business goal we make revolves around enhancing the Representative experience. ARIIX wouldn't be where it is today without our valued Representatives who are investing in their hopes and dreams by building a business with us.

Our success is their success, and I, as well as all the ARIIX Founders, am honored to celebrate eight years of astonishing success. I can't wait to see where we are in another eight!"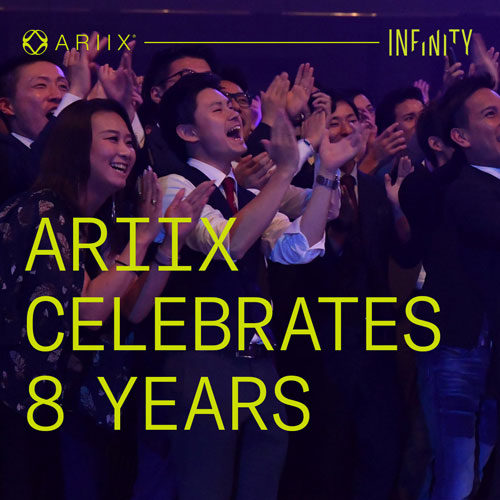 About ARIIX
ARIIX is a unique and disruptive international opportunity company that creates efficacious, toxin-free products developed through collaboration with world-renowned experts and marketed through independent representatives.
The ARIIX opportunity and brands are available in Australia, Canada, Greater China including Hong Kong SAR and Taiwan, Japan, Kazakhstan, Mexico, the Netherlands, UK, France, Belgium, Ireland, Israel, Italy, Russia, Singapore, South Korea, Switzerland and the United States. For more information, please visit ariix.com or call 1-855-GO-ARIIX.