Direct Cellars Appoints Kim Fowler As Australia National Sales Director
July 13, 2019
By Team Business For Home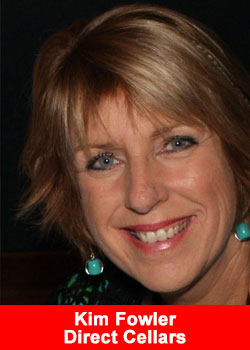 Direct Cellars, is thrilled to announce Kim Fowler as the new National Sales Director in Australia.
Fowler has been in the direct selling industry for over 20 years and brings with her a wealth of experience across sales, marketing, team building, events and of course most importantly, coaching independent business owners to achieve success.
Fowler has always been in the business of people. She's passionate about building leadership teams, establishing strong training systems and creating incredibly memorable conferences and events.
"Being part of an industry that offers people the opportunity to earn additional income either on a part-time or full-time basis, the flexibility to build a business and the opportunity to have fun while they are doing it is very special to me," said Fowler.
Fowler resides on a 50-acre property near Byron Bay with her husband, 12-year-old twin boys and a field full of donkeys, cows, chooks [chickens], alpacas and a sheep named Annie. When she's ready to relax, she looks forward to a glass of Pinot Noir.
About Direct Cellars
Founded in 2014, Direct Cellars began as a small community of wine lovers on the internet delivering premium wine to your front door monthly. Since then, we have evolved into a wine club that delivers on the promise that premium wines don't have to cost a fortune, making it more fun than ever to share your wines with friends.
To get the word out about our premium wines, Direct Cellars turned to a direct marketing model in 2016 and has over 10,000 of our wine-loving Members sharing our exclusive wine club membership daily in the United States, United Kingdom and Australia. We're a community of wine enthusiasts that appreciate education, discovery, value and opportunity.
For more information visit www.directcellars.com