Helen Kithinji From Kenia First African $1 Million Earner With WorldVentures
July 17, 2019
By Team Business For Home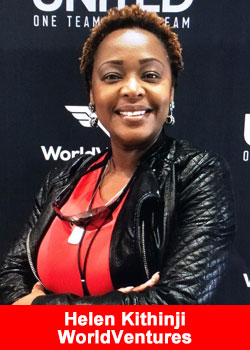 Helen Kithinji stated upon her achievement:
I am truly blessed and grateful to have found WorldVentures and a new family, united in a mission to change our lives and Millions of others.

In my Reflections about this achievement; I recognize Wayne Nugent for his Vision and Mission to create a Movement with one Mission, that is to Spread More Joy and Hope to families and generations around the world.
That many may experience More Fun, Freedom and Fulfillment. Because of Wayne's Dream many people like me are pursuing their dreams. This achievement is about many who saw the dream like I did and have pursued success with unwavering commitment. Some went before me and because they did it, I believed that I could do it too.
Thank you Matt Morris for paving the way and building my belief that I could achieve anything I set my mind to achieve. I will forever be grateful for you.

As I reflect..
This achievement is actually about who I have become over the past 6 years in WorldVentures. It is a culmination of consistent training and role modeling from the remarkable leadership that this company has produced. Thank you Marc Accetta for the 'Worldclass Training System' that you have established for us.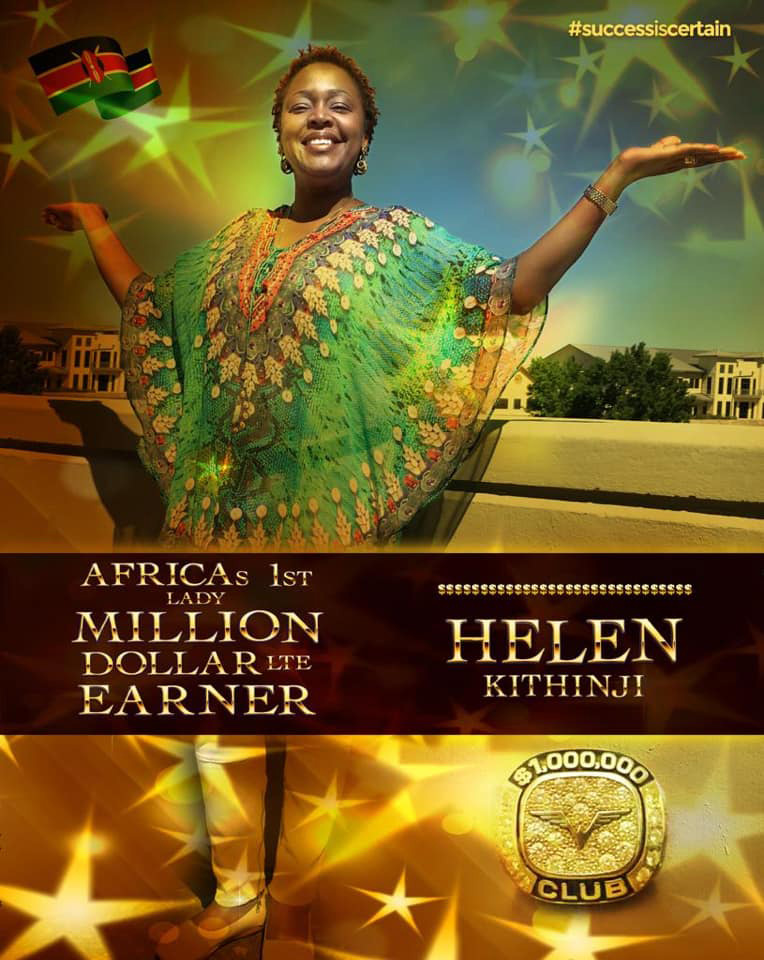 This achievement is about the thousands of men and women, boys and gals who together we continue to roll up our sleeves to establish a global business, a dynasty to outlive us. Thanks to all the WV Leaders in Kenya and Africa for your partnership. Tons of thanks to this army of world changers that is my Team!! I love you Team Fastforward and Team WV Worldwide!!
This achievement would not have been easy without the tremendous support from our Corporate Executive Team in Texas and South Africa. Thank you champions! Thank you Justin Call!Thank you Josh Paine! Thank you Celo! Very special thanks to my family for the support in many ways.
Matt Morris, one of the Top Leaders at WorldVentures stated:
Helen you are such an incredible inspiration and have been blazing the path to freedom since the beginning. I'm so proud of you for your tireless work, unwavering faith, and absolutely incredibly powerful leadership. 

You are such a blessing in this world and I'm so grateful for your presence in my life.

I know you're just getting warmed up and have so many more lives to impact. I love you for life!!!
About WorldVentures
WorldVentures Holdings, LLC, a privately held company based in Plano, Texas. WorldVentures Marketing, LLC sells travel and leisure club memberships providing a diverse set of products and experiences. The company's goal is to help Independent Representatives, DreamTrips™ Members and employees achieve more fun, freedom and fulfillment in their lives.
WorldVentures uses the direct sales model to go to market with active Representatives and members worldwide. For more information, visit worldventures.com.