Industry-First ARIIX Founders Club Adds International Member
July 20, 2019
By Team Business For Home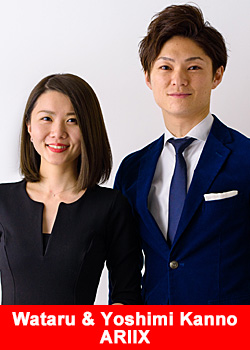 ARIIX, a unique and disruptive international opportunity company that promotes healthy toxin-free living, is proud to announce the addition of Wataru and Yoshimi Kanno to the ARIIX Founders Club, an industry-first approach, which grants rights and benefits to members similar to the owners of the company.
"Wataru and Yoshimi Kanno are the very definition of 'professional,'"
says ARIIX COO and Founder Riley Timmer.
"Their unified strength, talent, leadership and ability to inspire others is the reason why Japan is achieving record-breaking sales. Japan wouldn't be the market it is today without this powerful couple."
With 10 high-ranking Chairperson titles on the Kanno's team, including the dynamic duo themselves, they are well on their way to accomplishing their goal to make ARIIX the No. 1 network marketing company in Japan. As we witness their strong leadership and steadfast dedication, we look forward to many more milestone achievements to come!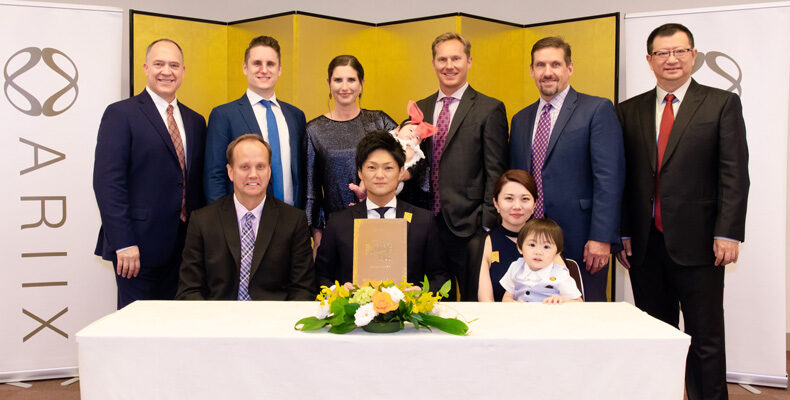 "The Kannos are largely influential and admired by all,"
says ARIIX CEO and Founder Dr. Fred Cooper.
"ARIIX is quickly becoming 'the' millennial company, and the Kannos think like the majority of our Representatives.

This makes them the perfect addition to the Founders Club because they add insight and understanding in ways we may not easily see. There's a reason they are No. 1 in the world in ARIIX, and we believe they are the future."
The Founders Club is the pinnacle of success at ARIIX and the highest honor achievable. The rights and benefits bestowed to Founders Club members include an official vote in compensation plan changes, the ability to overturn contract terminations, the position of final judge and jury for Representative compliance matters, and participation in the distribution of profits for their market, alongside the owners.
Every ARIIX Representative has an equal opportunity to fulfill the requirements and become an ARIIX Founders Club member. To find out more about the ARIIX Founders Club, visit ariix.com/founders-club.
About ARIIX
ARIIX is a unique and disruptive international opportunity company that creates efficacious, toxin-free products developed through collaboration with world-renowned experts and marketed through independent representatives. The ARIIX opportunity and brands are available in Australia, Canada, Greater China including Hong Kong SAR and Taiwan, Japan, Kazakhstan, Mexico, the Netherlands, UK, France, Belgium, Ireland, Israel, Italy, Russia, Singapore, South Korea, Switzerland and the United States. For more information, please visit ariix.com or call 1-855-GO-ARIIX.