Most Network Marketing Professionals Are Earning A Commission Check
July 14, 2019
By Team Business For Home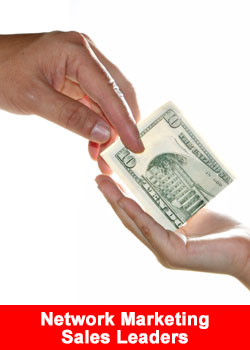 An argument often used by the anti-network marketing gang: "Only 1% make money".
It's a myth and to bust the myth we have analysed, Distributors Earning disclosures and Annual reports 2018 from a number of public network marketing companies.
Those companies facts and figures are reported to their share holders and are seen as reliable.
Nu Skin has started to qualify their distributors, in a new way and has qualified only 6% of their members as Sales leaders. 94% is either customer or a basic distributor, purchasing products for personal use.
NU SKIN Annual Report 2018:
Outside of Mainland China, individuals can elect to participate in our business as follows:
"Distributor-Direct Consumers"—Individuals who purchase products directly from an independent distributor at a price established by the distributor.
"Company-Direct Consumers"—Individuals who purchase products directly from the company. These consumers are typically referred by a distributor and may purchase at a discount. These individuals do not have the right to build a Nu Skin business by reselling product or by recruiting others.
"Basic Distributors"—Distributors who purchase products for personal or family use or for resale to other consumers. These individuals are not eligible to receive compensation on a multi-level basis unless they elect to qualify as a Sales Leader under our global sales compensation plan. We consider these individuals to be part of our consumer group, as we believe a significant majority of these distributors are purchasing products for personal use and not actively recruiting others, and their purchasing levels are similar to our "Company-Direct Consumers."
"Sales Leaders and Qualifiers"—Distributors who have qualified or are trying to qualify as a Sales Leader. These distributors have elected to pursue the business opportunity as a Sales Leader and are actively recruiting consumers and distributors and building a sales network under our global sales compensation plan and constitute our sales network.
As of December 31, 2018, we had a global network of approximately 1,244,000 Customers. "Customers"

are persons who have purchased products directly from the Company during the three months ended as of the date indicated.
Approximately 73,400 of our Customers were Sales Leaders. As of December 31, 2018, approximately 810 Sales Leaders occupied the highest level.

---
Herbalife has a similar approach to separate members from business builders:  
As of December 31, 2018, prior to our February re-qualification process, approximately 687,000 of our Members have attained the level of Sales Leader, of which approximately 561,000 have attained this level in the 93 countries where we use our worldwide Marketing Plan.
---
The advantage of strong distributor qualification is that companies show the world, and in the USA the FTC :), a large part of your business building distributors are earning a check.
Rule of thumb: 90% + of the members of a mature network marketing company have no intention to build a long lasting business, why should you qualify them as a distributor?

It ruins your credibility and might trigger regulators to look into the company.