Opulence Global Acquires MyAkuna
July 16, 2019
By Team Business For Home
Opulence Global acquires MyAkuna and designates Philippines as their Asia headquarters.
We have been covering Opulence Global since early 2010 and have always been impressed by the company's aggressive comp plan, unique products and especially intense training culture set by the Forensic Networker himself Ramin Mesgarlou.
Already shipping products to 204 countries and territories, Opulence Global is fast at work setting up new distribution centers throughout Asia and South America. Ted Nuyten made a call to the Founder of Opulence Global Ramin Mesgarlou for the latest updates:
Ramin, it has been a while since you have updated BFH of all your global expansion but we have been watching your company closely and there is much to be shared. Obviously your rebrand in early 2018 was a massive success so tell us about how you orchestrated such a smooth transition.
Ramin: Good to connect Ted. A successful rebrand has many moving parts but the most important is to preserve the heritage, which means don't take anything away, that is good and add new and exciting features & products  that is different from your heritage. In our case that included expansion to "professional grade" health, beauty personal care products as well as a fresh new compensation plan that has our entire field Partners mesmerized regardless of the rank.
Ramin, every time I follow your social media I see that you are aggressively expanding globally specially in Asia, tell us about that.
Its busy to say the least and we are E & E (excited and exhausted) which is the optimum mode to be when you build an MLM empire. Our quest is TO THE BILLION and Asia and South America will lead that march. That said we are receiving tremendous amount of interest from Europe & Africa now so who knows which market will take the lead in 2019 and 2020.
Ramin, so tell us about the big acquisition that you have kept very quiet.
Yes Ted, as you know we work quietly but the acquisition of MyAkuna company is a very important step to Asia domination. We anticipate hitting top 5  biggest MLM company in Philippines and top 10 in Asia within 12- 18 months and expand from there.
Ramin for other CEO's who are reading this and want to expand to Asia. Why Manila for Asia headquarters vs other countries?
For us it was a logical decision although Singapore is one of our biggest markets globally. The company I acquired already has a very solid infrastructure in place as their headquarters was in manila so it made sense to utilize the current building and highly experienced staff & management there to serve our Asia Partners.
What would you say is the main driver for this explosive growth you are experiencing now?
Without a doubt it's our SafeHome revolution products led by our flagship super High performance anti-oxidant product The Fountain of life Spruce extract. Often called magic drops, The Fountain of Life is now being distributed in over 100 countries in less than 14 months.
Ramin, any conferences coming up?
Yes, our current world Tour takes us to Philippines, Singapore, USA, across Canada, Kenya and UK.
Last question, any Forensic Networker seminars coming up?
Yes , next one will be in Manila later this year. For more information please visit: www.forensicnetworker.org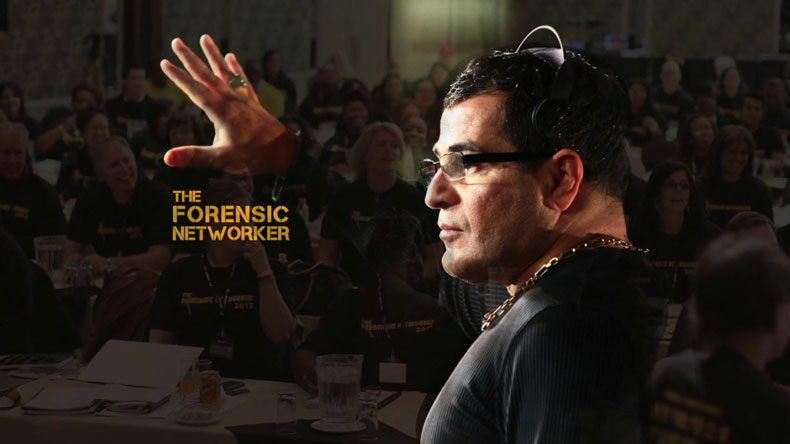 Ramin, always great to connect. Please keep us posted as you conquer more markets.
Likewise Ted, you will be invited on the next big Forensic Networker event in Manila 🙂
About Opulence Global
Established in 2005, we are Canada' s largest designer fashion house dedicated to design and manufacture products that impact your life. Our mission is to provide you with optimum lifestyle, optimum beauty and optimum health.
In lifestyle, we have revolutionized the fashion industry with new business paradigms along with our exclusive products. Whether you are looking for day to day accessories starting from $10 or leather goods and siledium pieces, we have it all preloaded into your online shop.
In beauty, our FERI Flawless raises the bar in the anti-aging skincare market. It has over 100 patents backing its premium grade raw materials. It is a professional grade regimen, ideal for all skin types, ages and genders who want to look and feel younger! FERI Flawless is so effective, our slogan is "give us 5 minutes and we will turn back the clock 5 years!"
Fountain of Life is a groundbreaking, patent protected natural health product, developed to protect and preserve your health. It is the most powerful antioxidant known in the world and you only need to take 10 drops per day. For more information please visit www.myopulence.com