Success Factory – Dagcoin Event in Turkey Attended By Hundreds
July 25, 2019
By Team Business For Home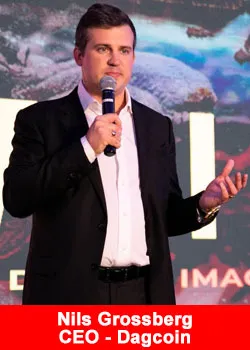 Success Factory is the network marketing company that helps distribute the Dagcoin cryptocurrency. Although not the only product of the company, it is the most popular and the most attractive one when it comes to expanding the company to new markets.
One of those markets that are successfully opening to Success Factory is the Middle East, with a prominent expansion in Jordan, Palestine and Turkey, the latter being the host country for the most recent corporate event. It is in this region where one of the most powerful teams of the company operates: The Eagles, a team founded by Ahmad Rabaia, who is also a member of Success4All, an international team led by Igor E. Alberts and Andreea Cimbala.
The Eagles, part of Success4All, is born in Jordan, but has a significant presence in Turkey and Palestine, as well as expanding in a lesser extent (but increasingly) in other countries of the region.
The Eagles, with hundreds of active members, have been protagonists at an event designed both to take the tools and trainings to Turkey, where the most members could enjoy them, and to recognize and celebrate the amazing growth and results achieved. Both missions were a total success within two days of the event with the room full of people.
On Saturday, Nils Grossberg opened the event sharing his vision for the company and some news; giving way to Kris Ress announcing the July promotions.
Kari Wahlroos, Igor E. Alberts and Andreea Cimbala congratulated the new ranks from Topaz to Emerald, and that was only the first course of a day full of excitement and recognition for the participants. The following recognition session came after two very substantial trainings for the associates: one carried out by Daniel Visser and another by Patricia Numan.
Five new Diamonds were recognized, but the most important thing is that they had the opportunity to tell their story to the audience.
Iradah Darweesh, from Jordan
She told how her life has changed after finding out about Success Factory. Her mother suffered from an illness, and Iradah couldn't afford the medication, until she started working at Success Factory, so her situation improved economically. Sadly, her mother died in the end, but Iradah was able to make her last days live without pain. Now, Iradah has the mission of seeking for other people not to have to go through the same thing.
Ayda compared her experience in a previous company with her experience working at Success Factory. She was telling: "Success Factory is different, because my success here depends on my team success. And by helping my team, I become stronger. I see more of what I'm giving with the same effort I made in my past company, but with 5 to 10 times higher income than I used to have."
Mohammad Al Ahmad, from Jordan
He said that in his past 10 years of experience, he has given thousands of presentations, but the results didn't change until he got to know Success Factory. During the first 8 months with the company, he had already given 1,800 presentations, increasingly motivated by the results.
Mohammad Al Nasser, from Jordan living in Turkey
He says that when he heard about the company, he barely hesitated before accepting the opportunity, especially after moving from Jordan to Turkey with his family, leaving everything else behind. Mohammad has already opened multiple offices in Turkey and has started new projects thanks to his profits with Success Factory.
Ibrahim al Hammami, from Jordan
Ibrahim is perceived by numerous members of his team as the next big star of the company and a name that will be strong in network marketing internationally in the coming years. At only 20 years of age, he is already a Diamond. Ibrahim spreads love and passion for the industry, and in his testimony, he told how he had been practicing the trade for 4 years even though his family wasn't supporting him in his vocation. Ibrahim confessed that he wanted to help his family now that he can, even though they didn't trust him in the beginning. Ibrahim is currently one of the youngest Diamonds in the industry.
After this latest testimony, Iulian Cimbala dismissed the event to invite to return the next day to hear more news, testimonies and training.
Kris Ress opened on Sunday with a presentation on the ecosystem of Dagcoin and the next implementations of the system. Igor E. Alberts and Roald Mailly gave their training and Nils Grossberg and Kari Wahlroos gave way to a new recognition: the most special and expected moment of the Sunday. Dr. Adam was recognized in Istanbul as Blue Diamond and also had time to tell his story.
The story of Dr. Adam, from Jordan, is that of an entrepreneur who lost an immense capital in a business that didn't go well, an experience that left him in debt. But that story is about his past: now, he is a Blue Diamond who, thanks to his work in network marketing, has managed to pay off all his debts and obtain a profit that currently exceeds the capital that he once invested in his previous business and everything that was lost.
He tells how, in network marketing, it is possible to create wealth without a large initial investment. Of course, he insists, "with the right team and the right company."
Ahmad Rabaia, a Blue Diamond from Jordan, came on stage with an inspiring training "Dream-achieving mindset", with the main idea "Dream it, Believe it, Work for it, Achieve it!" According to his words, we were created with an unlimited potential and lots of abilities that combined can create a super human being. Unfortunately, these abilities are secrets, they are hidden in us, so we are unlocking them one by one during the evolution of our lives.
One secret Ahmad Rabaia has been applying during his journey to success until now is that we as humans are able to control the universe and achieve whatever we want, or don't want, with our thoughts. In this training, he shared how to unleash this huge human potential and use it to achieve our dreams.
Andreea Cimbala, the young queen of network marketing, concluded the Sunday session of the event with an exciting training titled "7 keys that brought us to success."
About Dagcoin
We believe that cryptocurrencies are here to be a step up from regular money. This means improving the speed of transactions while reducing the cost, giving access to money to more people with lesser restrictions and limitations, giving more freedom to transact.
And at the same time preventing fraud and illegal activities. Dagcoin was created to fulfil all of these criterias – to become a digital version of money that people can use all around the world. Our currency is meant for using. This means that in the future you will be able to do everything with dagcoins. That includes getting paid, going shopping, exchanging, taking loans, paying for services, travelling, and almost everything else that comes to your mind. For more information please visit www.dagcoin.org