Top CEO Sven Goebel Speaker At The European Direct Selling Congress 2019
July 12, 2019
By Team Business For Home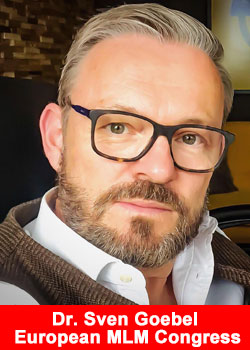 Dr. Sven Goebel looks back on more than 25 years of experience within the Network Marketing industry.
He started his career as an independent business owner with NSA – today The JuicePLUS+ Company – back in February 1992.
In 1994, he graduated as a PhD in science from the Technical University in Darmstadt, where after he "transformed" right into a passionate, full-time Network Marketing Professional after having built his business for 18 months part-time.
Today, Sven is a recognized industry leader, public speaker, coach and consultant. He functions as a role-model for Network Marketers from all over the world across all generations. He spoke to audiences all over Europe, North- & South America, Hong Kong, Japan, South Korea, Thailand, Israel, India, Australia, the Middle East, Ukraine and Russia, some of them far exceeding 10.000 attendees.
As a result of his impressive career over the past two decades, he has been featured in numerous papers, magazines, radio- and TV shows. With his own chapter in a book for the second time in his career, Sven has recently been featured in The Greatest Networkers in the World by best-selling author John Milton Fogg. The Networker.
Over the past 24 years, Sven has successfully built huge organizations with 3 major Network Marketing companies: In 1992, he started out with NSA International where he learned the fundamentals of the business from great coaches and mentors. From 1993 to 1998, he decided to build an organization with Quorum International, became one of the company's top income earners and served as a member on the company's Advisory Board.
From 2001, Sven has further developed his career with Unicity International. He became one of only thirteen Chairman's Club Members and for many years served as a member on the company's European Board of Advisors. In 2013, after having built downlines of more than 250.000 people combined, Sven decided to change his career path towards a executive corporate role. Within his responsibility for Business Development Europe at The Juice PLUS+ Company, Sven contributed to a major turnaround. He helped the company to achieve massive growth all across Europe.
Turnover did quadruple, mainly by focusing on the development of strong field leadership, in leveraging Social Media as well as implementing a profound understanding through developing a Blueprint on how Strategies, Processes, Systems, Movements & Culture interact. In May 2017, Sven terminated his partnership with the JP+ company to pursue is own entrepreneurial path toward the subject which he is most passionate about: Happiness.
Consequently, in October 2017, together with a befriended couple, Sven and his wife Audrey founded the new Swiss Network Marketing company Enhanzz, based on the mission to empower people and enhance happiness.
Tickets can be booked here:
European Direct Selling Congress Reservations
Meet Sven Goebel live at the European Direct Selling Congress in Amsterdam the Netherlands
This kind of quality training is often only available in the USA; and now for Once-In-A-Life-time, coming to Europe '" The Netherlands.
It is delivered in a completely generic format. No companies or products are ever mentioned so you will feel safe to share this Business Event with your Team.
Listen, Analyze, Learn, Lunch, Inter-act and have Fun with the ultimate Experts. Discover the Trends, Learn from the Experts!
DeLaMar Theater – Amsterdam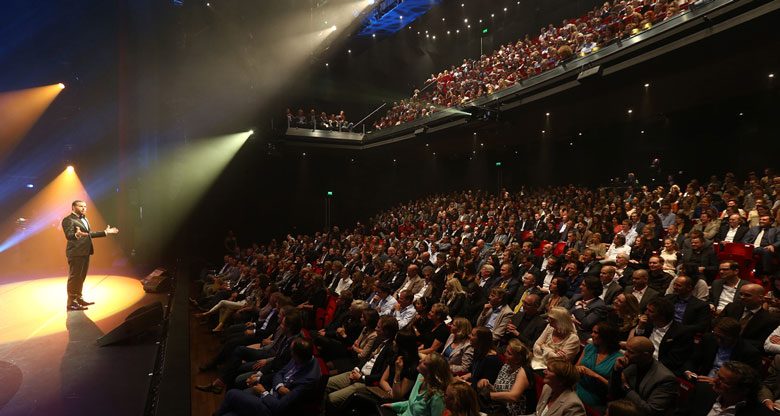 DeLaMar Theater – Amsterdam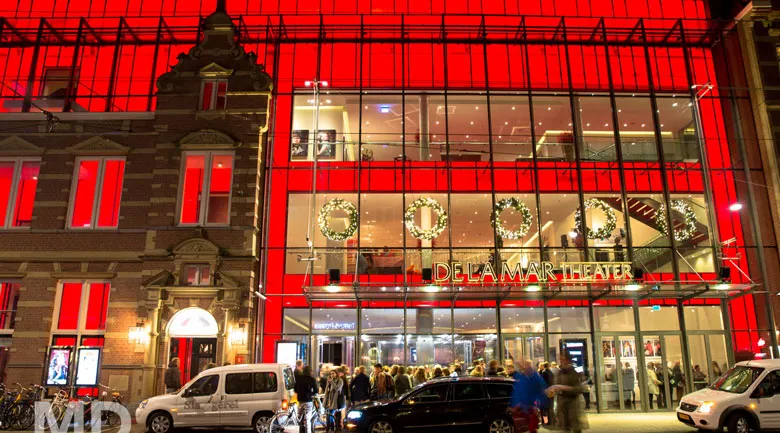 Virtuel Tour through DeLaMar Theater – Amsterdam
VIP and Early Bird tickets can be booked here: