ARIIX And LIMU Merge
August 30, 2019
By Team Business For Home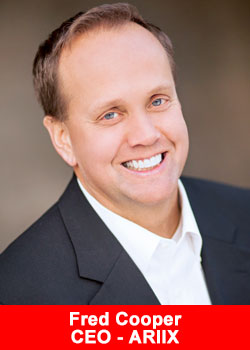 On August 29, 2019, ARIIX, a unique and disruptive international opportunity company that promotes healthy, toxin-free living, announced its merger with LIMU, an Orlando, Florida-based direct sales company.
This partnership formed due to shared values in industry innovation, enhanced product offerings, and strong projected sales figures.
In 2018, ARIIX welcomed 85,000 new Representatives and 59,000 new customers, experiencing 24% revenue growth for a total of $220 million in annual sales. Thirty thousand LIMU Promoters and customers will be unified with the current ARIIX Representative base through this merger. During the gradual integration process, both companies' businesses will continue to operate as usual.
"Both ARIIXand LIMU were founded on the philosophy of truly advocating for the independent business builder,"
says Dr. Fred Cooper, ARIIX CEO and Founder.
"Our combined forces will provide new business-building opportunities for our Representatives and position us for dynamic growth. We look forward to getting to know all the LIMU Promoters and customers and we give them our warmest welcome."
"This is a life-changing move for LIMU Promoters," says Gary J. Raser, LIMU Founder, President and CEO.
"This partnership is the culmination of a series of strategic steps that have occurred throughout 2019 and we couldn't be more excited.

In ARIIX, one of the fastest-growing companies in our industry with incredible product diversification and a strong international presence, we have found the best possible partner to drive our growth plans and be the cornerstone of our future." 
 Among its products, LIMU offers ultra-premium, liquid nutritional drinks that contain a natural blend of tropical fruits, vitamins, minerals, amino acids and antioxidants, with no artificial flavors or colors.
The products all contain Fucoidan, a proprietary seaweed supernutrient that's power-packed with beneficial properties shown to support body systems and promote optimal health, and LIMU has exclusive worldwide rights to its proprietary, certified organic and non-GMO LIMU Seaweed Blend™. LIMU's innovative and scientifically advanced products align with the seven brands ARIIX currently produces and will be available as the registration process is completed in each market.
About ARIIX 
ARIIX is a unique and disruptive international opportunity company that creates efficacious, toxin-free products developed through collaboration with world-renowned experts and marketed through independent Representatives. The ARIIX opportunity and brands are available in Australia, Canada, Greater China including Hong Kong SAR and Taiwan, Japan, Kazakhstan, Mexico, the Netherlands, UK, France, Belgium, Ireland, Israel, Italy, Russia, Singapore, South Korea, Switzerland and the United States. For more information, please visit ariix.com or call 1-855-GO-ARIIX.
About LIMU
The global leader in Fucoidan-rich nutritional products, LIMU is an Orlando, Florida-based direct sales company focused on providing entrepreneurs with sustainable and life-changing business opportunities supported by one-of-a-kind, proprietary products that are high impact, high in demand and made in the USA. With over 1,800 independent, third-party, unsolicited scientific research studies on its supernutrient Fucoidan available on PubMed.gov, the company is the acknowledged category-creator and worldwide market dominator for LIMU seaweed-based products. Award-winning branding and marketing teams support LIMU Promoters around the world, including cutting-edge technology platforms that make it easy for Promoters to share the LIMU Experience with a compelling mobile-first approach.