Hannah Gallagher Achieves Triple Diamond Rank At Valentus
August 21, 2019
By Team Business For Home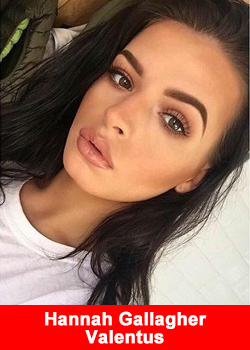 Hannah Gallagher stated upon her achievement:
Network marketing has genuinely changed my life, I have been with Valentus for just over 2 years but in the industry 3 years.
At age 20 I was able to buy my dream car and get a mortgage. I was previously a self-employed makeup artist working 6 days a week, sometimes from 5am – 11pm at night! I loved my job and it paid well, but I had no time!
Network marketing allowed me to cut my hours doing makeup after just 7 months of being in the industry.  After 2 years I decided to leave makeup behind and to do Valentus full time from home at 23 years of age.
I have qualified for the car bonus, won success holidays and get to see my team hit promotions every month for the past year.  Without a doubt there has been at least one team member leave their job thanks to the income they're now making from Valentus.
I have been on 9 holidays this year and in this time have done no work whilst away, but yet I've then earned some of my highest weekly checks ever! I have truly achieved time freedom and a residual income – my business pays me whilst I sleep, whilst I'm not even on my phone!
I feel so blessed to have found this company, I truly live my dream life.
Network marketing is something in the past I called a "scam" and I would "cringe". I'm so glad I swallowed my pride and gave this a go.
It's the most rewarding feeling seeing your team members genuinely earning and doing well to!
No company is as generous and the industry has provided me with so much, it's my dream job and I have my dream life! It's very exciting to think where I'll be in a few more years!
About Valentus
In Latin, the word Valentus means "prevail," defined as proving to be superior in strength, power, and influence. Recognizing that, we couldnt have picked a more fitting name for a company that strives to be the example in an industry that deserves a leader to follow.
Since day one, our focus, our passion, and our commitment have been to create a company, a product line, and an opportunity built on a foundation of integrity.
From creating significant levels of income, to building strong networks, healthy long-lasting relationships, making new friends, participating in activities you never even knew existed, having the time to do the things you love with the people you love to be with, VALENTUS can help you PREVAIL in ALL of your goals!
For more information please visit www.valentus.com