Iradah Darweesh Achieves Diamond Rank At Dagcoin – Success Factory
August 11, 2019
By Team Business For Home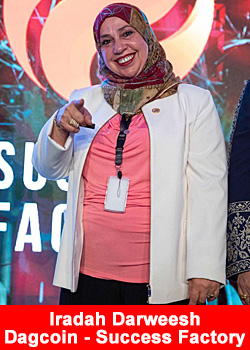 The most recent event of the Success Factory company in Istanbul, Turkey, witnessed an unprecedented rise of Diamonds coming from the Middle East. Several recognitions and testimonies saw the stage, all coming from the Eagles team, one of the subdivisions of the international team called Success4All, founded and led by Igor E. Alberts and Andreea Cimbala.
One of the exciting accounts was given by Iradah Darweesh, from Jordan, currently holding the Diamond rank. Iradah is a competent networker, boasting 9 years of experience in the industry. She says that she had been working with 4 companies before learning about Success Factory, and that was where her life gave an ultimate turn.
Iradah said about her passion for the network marketing industry:
"I extremely like it. It explores my energy and skills and brings the best out of me. And it's a great pleasure to help others not only to feel the same, but also to move to a higher level in their lives. The happiness of the people I help brings happiness to my life as well.

 

You have a possibility to work with fun and in a friendly, positive atmosphere. It boosts your social life, you're never alone. And you have no boss! But the best thing is that it gives you freedom. I feel like I can fly high in the sky!"
Iradah adds some words about the Success Factory company:
"It is a combination of the revolution of the era, cryptocurrencies, and the industry that I fell in love with many years ago. Success Factory is a generous, honest company with a great sense of humanity.

I'm especially grateful to the Success4All team, which promotes effective teamwork, a shared sense of purpose, the ability to set aside personal prejudices and the willingness to take the responsibility for everything that happens in life. A great example of integrity!
 I would like to give special thanks to the leader of our Eagles team, Ahmad Rabaia, and then, of course, to my amazing mentors Igor Alberts, Andreea Cimbala, Daniel Visser, Roald Mailly and Iulian Cimbala, who all inspired me and made me move forward with confidence."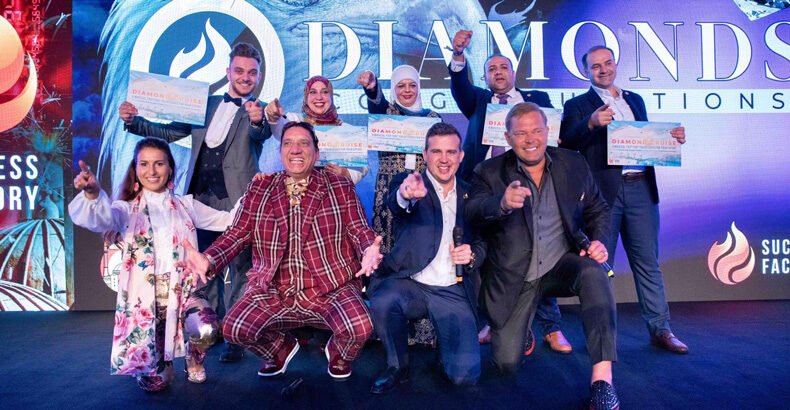 And finally, Iradah leaves as an encouraging quote that perfectly summarizes her life attitude: "For your dreams to come true, just awaken the giant within you and launch it!"
About Dagcoin
We believe that cryptocurrencies are here to be a step up from regular money. This means improving the speed of transactions while reducing the cost, giving access to money to more people with lesser restrictions and limitations, giving more freedom to transact.
And at the same time preventing fraud and illegal activities. Dagcoin was created to fulfil all of these criterias – to become a digital version of money that people can use all around the world. Our currency is meant for using. This means that in the future you will be able to do everything with dagcoins. That includes getting paid, going shopping, exchanging, taking loans, paying for services, travelling, and almost everything else that comes to your mind. For more information please visit www.dagcoin.org