John Haremza Achieves Crown Ambassador Rank At Valentus
August 31, 2019
By Team Business For Home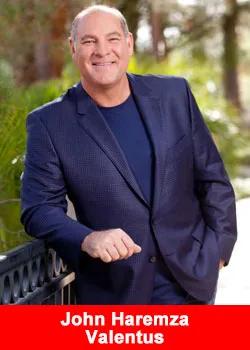 In July 2016, John Haremza joined Valentus, it took hi 3 years to reach this top position.
Jen Melendez, one of John Haremeza top leaders commented:
Huge congratulations to my upline leader, the one and only John Haremza for achieving Crown Ambassador! Im so happy for you John! Thank you for inspiring me. Thank you for sharing your knowledge. And thank you for always being there for us… We love you and we are always here to support you!
Steve Dibbins: Truly incredible accomplishment John Haremza!!! Paula and I are so happy for your success and can't thank you enough for all that you do for our entire team.
Marc Mauvis What what what what what!!!!! John Haremza – woooohooooo! My goodness we love you and are so so thrilled for you! Man that's incredible! Couldn't be happier for you!
Earlier John stated:
This business is all about you treat people, how you make them feel.  People want to be heard, they want to be valued and they want to be appreciated.  Never have I felt this more than with Valentus.  This is something that I believe is very important.
I've known Dave Jordan, the Founder and CEO of Valentus for 12 years. I know his character, his work ethic, I can see and feel his vision and most important I know his heart and how much he cares for his people.
Like myself, Dave spent most of his career as a top earner.  As he says, "After being let down by companies and owners, I knew that the only way was to create a company where a distributor felt safe.  My goal is to make network marketing great again".
I have learned many things after being a student of the industry for the past 25 years. Plus I spent well over two years on the research I did for my book "Right or Almost Right", the fine line between phenomenal success and average results in Network Marketing.
About Valentus
In Latin, the word Valentus means "prevail," defined as proving to be superior in strength, power, and influence. Recognizing that, we couldnt have picked a more fitting name for a company that strives to be the example in an industry that deserves a leader to follow.
Since day one, our focus, our passion, and our commitment have been to create a company, a product line, and an opportunity built on a foundation of integrity.
From creating significant levels of income, to building strong networks, healthy long-lasting relationships, making new friends, participating in activities you never even knew existed, having the time to do the things you love with the people you love to be with, VALENTUS can help you PREVAIL in ALL of your goals!