Mohammad Al Nasser From Jordan Achieves Diamond Rank At Dagcoin- Success Factory
August 25, 2019
By Team Business For Home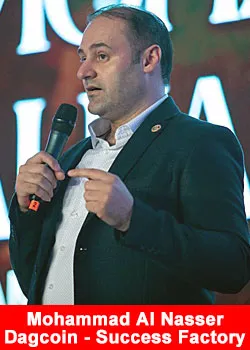 The most recent event of the Success Factory company in Istanbul, Turkey, witnessed an unprecedented rise of Diamonds coming from the Middle East. Several recognitions and testimonies saw the stage, all coming from the Eagles team, one of the subdivisions of the international team called Success4All, founded and led by Igor E. Alberts and Andreea Cimbala.
Mohammad Al Nasser, originally from Jordan, was recognized for his recent promotion to the Diamond rank.
Mohammad admits that he is enthusiastic about private business opportunities, but when asked about his view of the network marketing model, his response is rather pragmatic:
"I'm attracted by numbers and ranks. I love professional success and I saw that people in the network marketing industry could earn a pretty high income. So I wanted to be like those people and decided to join in.

My first year was quite difficult, and I had to learn many things, but I know that it is only the beginning."
But it's not all about money in life, so Mohammad adds that what he now most enjoys about being in this business is building new relationships, travelling around the world and having a beautiful lifestyle.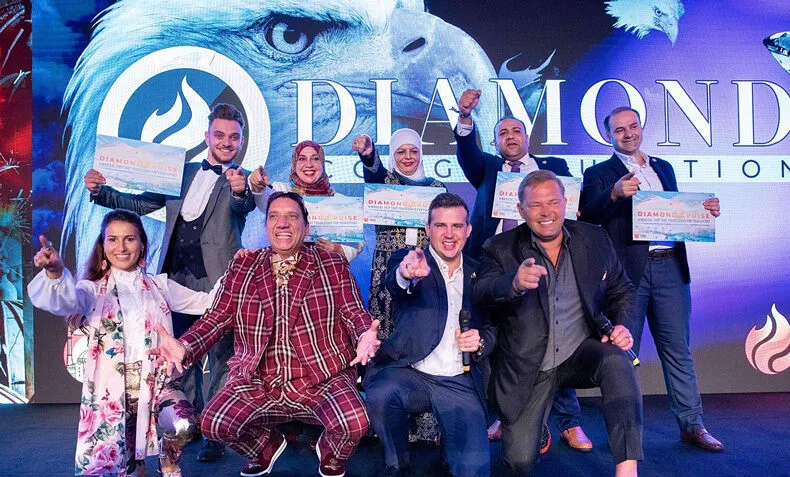 Mohammad joined Success Factory only 8 months ago, and it coincided with his and his family's moving from Jordan to Turkey. Starting in a new business resulted in a great support when settling down in a new country, and thanks to his earnings in Success Factory, Mohammad have been able to open multiple offices and start other projects in Turkey.
He testifies:
"I now have a team all over the world and work with people of different languages, cultures and religions. Nevertheless, we are one team and one heart. I learned so much from my uplines and mentors, at conferences and meeting that I can confidently say that I've become a good leader.
And for this, I must thank Ahmad Rabaia and our big leaders Igor Alberts, Andreea Cimbala, Iulian Cimbala, Roald Mailly and Daniel Visser. Thanks to the whole Success4All team!"
And these are only some reports coming from the Success Factory event in Istanbul. All the members of the Eagles team promote the concept of the "Dream-achieving mindset" under the motto "Dream it, Believe it, Work for it, Achieve it!"
About Dagcoin
We believe that cryptocurrencies are here to be a step up from regular money. This means improving the speed of transactions while reducing the cost, giving access to money to more people with lesser restrictions and limitations, giving more freedom to transact.
And at the same time preventing fraud and illegal activities. Dagcoin was created to fulfil all of these criterias – to become a digital version of money that people can use all around the world. Our currency is meant for using. This means that in the future you will be able to do everything with dagcoins. That includes getting paid, going shopping, exchanging, taking loans, paying for services, travelling, and almost everything else that comes to your mind. For more information please visit www.dagcoin.org